HDP MP Aydeniz attacked by police in Amed
The Democracy Vigil launched after the seizure by the AKP of the HDP-run municipalities, was prevented by the police in Amed.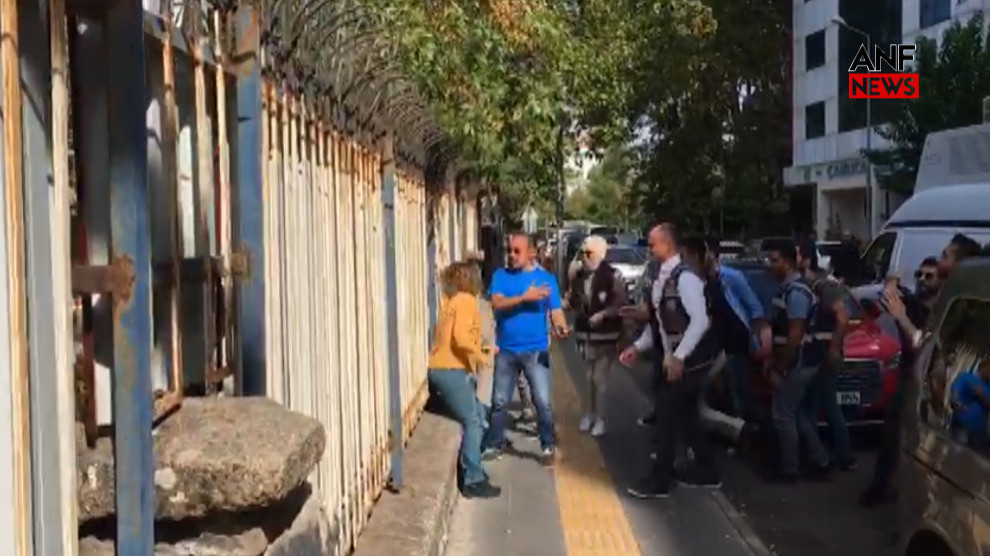 Authorities used the governor's ban decision on public actions taken on previous days.
Today, the action was blocked by the police who cordoned off Lise Street.
 
HDP deputies Feleknas Uca, Saliha Aydeniz and Musa Farisoğulları have been facing police for a long time.
Two days ago, 26 people had been taken into custody in front of the HDP provincial building and today were sent to the court.
The police prevented the lawyers and HDP deputies from going to the courthouse and attacked HDP deputy Saliha Aydeniz.