HDP's Demir: The entire Turkey is suffering from isolation
Esengül Demir, HDP Istanbul Provincial co-chair, said that the repression against the mothers cannot not be met with silence.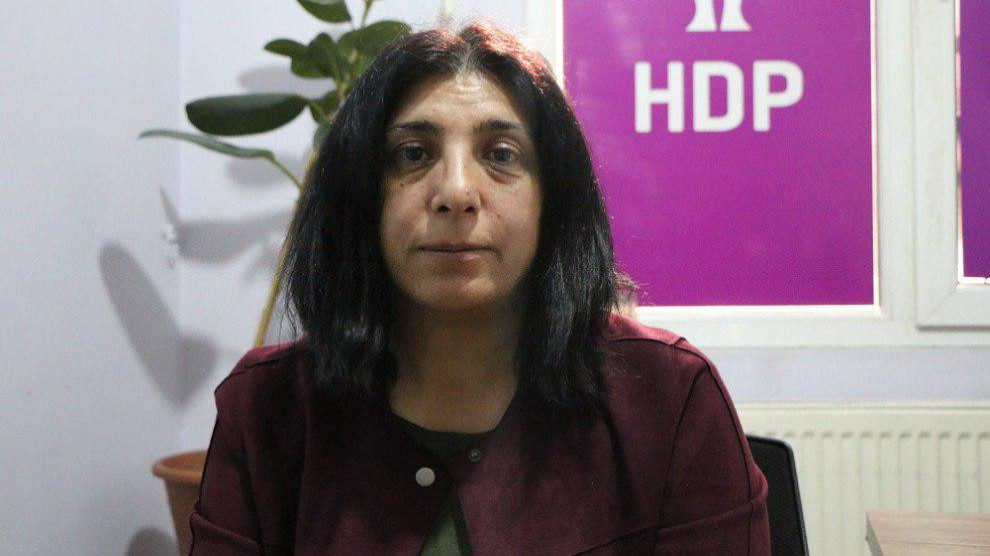 The hunger strike launched by DTK co-chair Leyla Güven against the isolation of Kurdish Leader Abdullah Öcalan has reached day 169. Seven thousand political prisoners joined the HDP Hakkari MP on 1 March. 
Prisoners' families and Peace Mothers Initiative have been holding a sit-in in front of Gebze Prison to underline the critical stage reached by the hunger strike. Yet the mothers have been attacked by police brutally, the images of the beaten mothers have gone around the social media and generated a big reaction around the world. 
HDP Istanbul Provincial co-chair, Esengül Demir was taken into custody while at the sit-in organised by the mothers in Gezbe when this was attacked by police.
Don't leave our sons and daughters alone!
Speaking to ANF, Demir said: "Prior to the sit-in the mothers came to visit us. They shared their decision to demonstrate with us and said that they would not leave their children alone in prisons. They said they were burning inside and could not stand waiting at home without doing anything. They decided to take this action to attract public attention to the hunger strikes. They asked for our support."
After the open visit in Gebze Prison, Demir stated that the HDP provincial organisation gave its support to the mothers and she personally joined the sit-in. 
"That day, - she recalled - the mothers started a sit-in, after which they were brutally attacked by police and taken into custody. They were released a few hours later, and again detained in front of the prison. In spite of the conditions, the mothers resisted and continued their sit-in. Mothers continue their actions and the HDP will be at their side."
Demi also recalled how the "mothers were gassed by police and they fell on the ground, with difficulties in breathing. The mothers had been joining the sit-in for 15 days, they could not stay without doing anything."
Demir ended her remarks by saying that "the resistance organised by the mothers should be supported. Breaking isolation - she added - is not only the demand of political prisoners on hunger strikes. The implementation of the law is true for everyone, although the demand is specific to ending the isolation of Mr Öcalan and grant him the rights to see his family and lawyers. But isolation is not imposed only on him.
Today, when we look at all the prisons there is an isolation regime implemented. Most of the letters are not given to prisoners. Visits are cancelled or posponed. The health situation has been repeatedly communicated to the Ministry of Justice and is unfortunately ignored. This isolation has a social dimension. In fact isolation is a problem of the whole Turkey."