HDP Co-chair Demirtaş banned from his own hearing
The hearing of HDP Co-chair Selahattin Demirtaş is being held without him.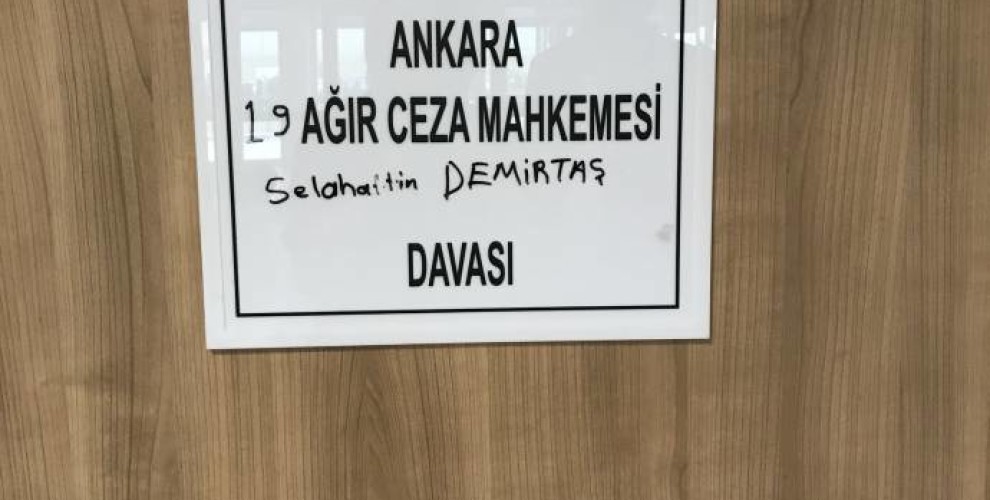 The first hearing in the case against HDP Co-chair Selahattin Demirtaş, currently held in the Edirne Type F Prison, continues in the court room inside the Ankara Sincan Prison Campus.
The first hearing on the 399th day of the case is held without the presence of Demirtaş as he refused to accept the imposition of video conferencing system SEGBİS. The hearing is held in the Ankara High Criminal Court No.19 and 1250 lawyers have appealed to be party to the case. After objections against the court room with a maximum capacity of 20 people, the hearing was moved to a court room with a capacity of 120.
International committees were not allowed inside, while HDP Co-chair Serpil Kemalbay and representatives from political parties and DMOs were allowed to observe. Despite the cold, hundreds gathered in Sincan and chanted "Selahattin Demirtaş is our honor" upon learning that he would not be brought in to court.
LAWYERS START THE DEFENSE
While the lawyers' names were being read during the hearing, the prosecutor demanded the continuation of Demirtaş's arrest, after which lawyers started their defense.
Lawyer Ercan Kanar said: "The law is not the place for settling political accounts. The place to settle political accounts is in front of the people. We demand you refrain from issuing verdicts that will be the sword in the government's hands. This lawsuit has been filed in violation of laws and international law. This indictment has no place within the law, and has been prepared under solely political purposes."