HDK co-spokesperson released from prison
HDK co-spokesperson Sedat Şenoğlu was released from prison on the first day of the trial in Istanbul. He had been arrested in September along with 16 other people associated with the socialist party ESP.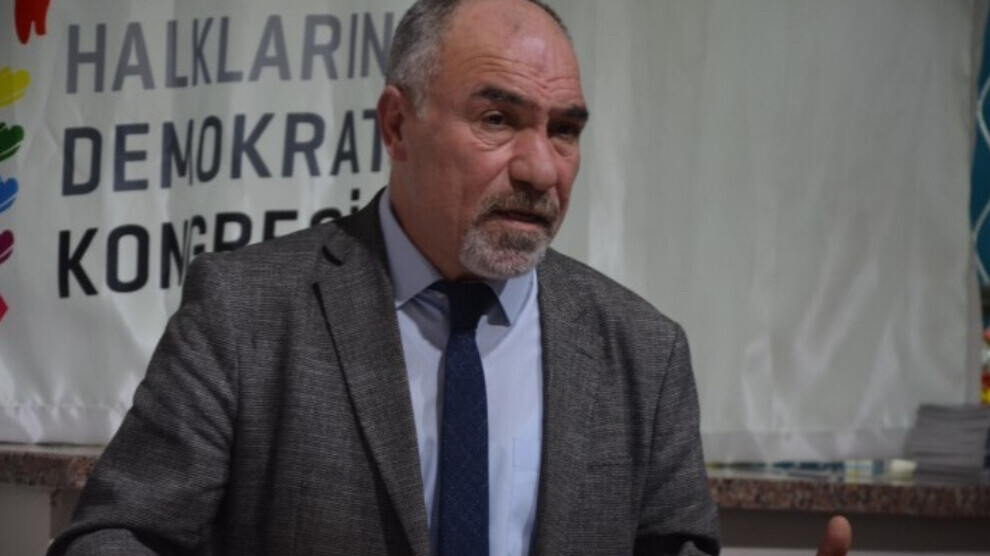 The arrest warrant against HDK politician Sedat Şenoğlu has been lifted on the first day of the trial held at the 36th Heavy Penal Court in Istanbul on Tuesday. 
The co-spokesperson of the Peoples' Democratic Congress (HDK) civil society association had been arrested in September 2020 along with 16 other people as part of an investigation against the Socialist Party of the Oppressed (ESP). Those arrested are accused of membership and propaganda for a terrorist organization.
Şenoğlu described the accusations against him in court as absurd. As in all politically motivated trials in Turkey, the charges are based on the testimony of a key witness. Şenoğlu is accused of attending funerals, among other things. "These were people I knew, and therefore a human duty. To see evidence in this is just absurd. I am A co-speaker of HDK and a person who is democratically and legally engaged in political activities. I reject the accusations and request my release," Şenoğlu said in his defense.
The court ordered the HDK politician's release and adjourned the trial.
The trial was observed by HDK co-spokesperson İdil Uğurlu and HDP deputies Züleyha Gülüm and Gülistan Kılıç Koçyiğit who reiterated their demand for justice for jailed politicians outside the Çağlayan Courthouse.