HBDH Kurdistan set a truck belonging to AKP members on fire in Derik
HBDH Kurdistan announced that they set fire to a truck belonging to AKP members in Mardin's Derik district.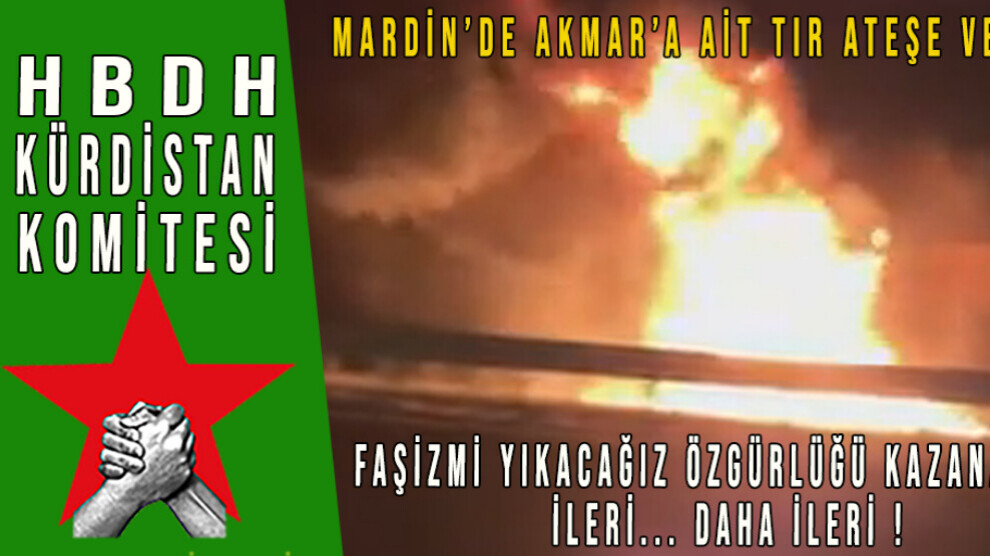 The United Revolutionary Movement of Peoples (HBDH) Kurdistan said in a statement: "On 30 May 2021, we set a truck on fire on the Mardin / Derik-Kızıltepe highway. Akmar company is a company owned by AKP members ".
The HBDH Kurdistan statement added: "Anyone who cooperates with the fascist government in Kurdistan and Turkey, will be our target. With this action, we salute the historical 1 June Campaign, which is a new period of resistance in the process of freedom of the people of Kurdistan. Today, as the United Revolutionary Forces, we are welcoming the anniversary of the 1 June initiative, which is an inspiration to our united guerrilla forces. We will destroy fascism, win freedom".