HBDH claims the action against Turkish military convoy in Konya
HBDH announced that the action which targeted a Turkish military convoy in Konya province in central Anatolia was carried out by their forces.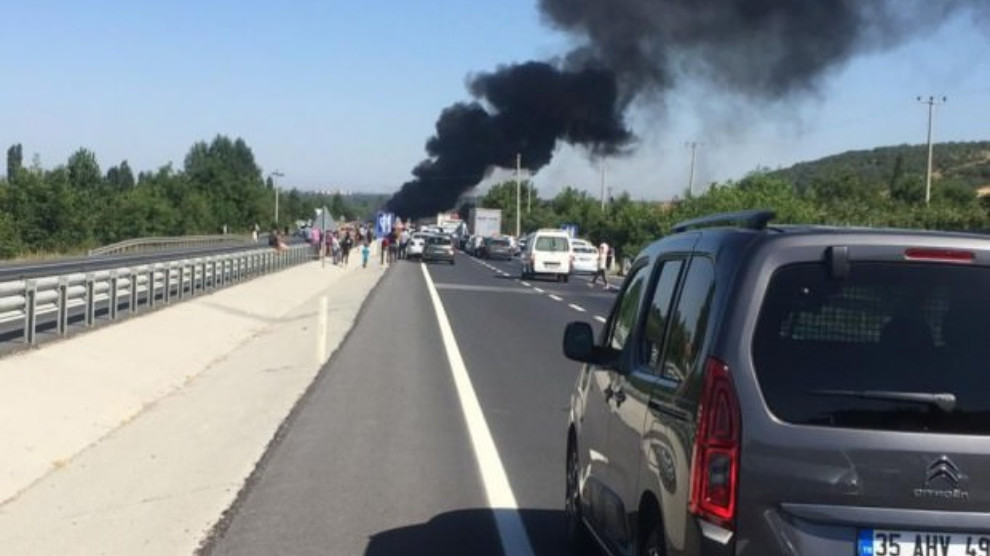 Peoples' United Revolutionary Movement (HBDH) claimed responsibility for the action which targeted a Turkish military convoy of eight ammunition loaded vehicles in Akşehir district of the central Anatolian city of Konya on August 10. Accordingly the action was carried out by HBDH vengeance units Alişer Xelikan, Ulaş Bayraktaroğlu and Bayram Namaz.
The statement by HBDH said that; "The military convoy was transporting reinforcements to the border region as part of the preparations for occupation by the fascist AKP-MHP bloc, which represents the greatest danger to the freedom of the peoples of the region."
The sabotage action by HBDH units resulted in violent explosions which left many soldiers dead and wounded, said HBDH and added that their units safely returned to their base after the action.