Gustavo Petro takes office as Colombia's first leftist president
Gustavo Petro, sworn in as Colombia's first-ever leftist president, took office promising to forge a peace deal with armed groups and to end the "failed anti-drug war".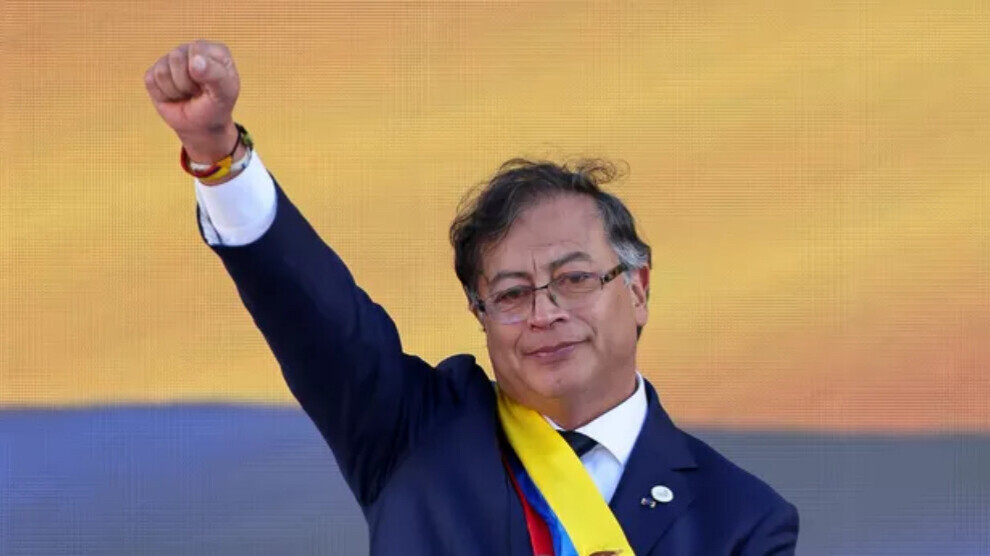 Gustavo Petro, a 62-year-old former rebel fighter, replaced far-right Ivan Duque who served as president between 2018 and 2022 and lost popular support.
Petro has taken the four-year office with the support of the leftist majority in the Congress. Colombia, ruled by a conservative elite for many years, has thus become one of many other countries in Latin America that are leaning to the left.
CALL TO ARMED GROUPS
At the swearing-in ceremony, Petro promised to provide "legal advantages" to armed groups still active in the country if they sign a peace agreement with the government.
Although a historic peace agreement was reached between the government and the country's largest armed group, the FARC, in 2016, armed conflicts keep continuing.
A breakaway group within the FARC continued the struggle because the right-wing government did not inspire confidence and insisted on targeting the opposition. Another guerrilla group, ELN, is still active. In the meantime, drug gangs have become more active in certain areas after guerrilla withdrawals. The Clan del Golfo, the country's largest drug cartel, is among these drug gangs.
Petro offered to rethink the failure of the policy to eradicate coca leaf in collaboration with the United States, the main consumer of the product.
'ANTI-DRUG WAR STRENGTHENED MAFIA'
Petro said that he would promote a "strong policy of curbing consumption" as in developed countries, adding that it was "time to have a new international convention that recognizes that the war on drugs has failed".
Petro revealed "one million Latin Americans" have been killed during the forty years of the war on drugs, and 70,000 North Americans die of "overdose" per year.
Colombia is the world's largest cocaine producer, and its biggest customer is the USA. "The war on drugs has strengthened mafia groups and weakened states," Petro said.
GAP BETWEEN RICH AND POOR
The new president promised to reduce the gap between the richest and the poorest by improving access to credit, increasing government assistance and emphasizing education.
Although the Colombian economy resumed to grow after the pandemic, annual inflation was recorded as 10.2 percent in July. Unemployment is 11.7 percent in the country and 39 percent of the population remains poor.
In foreign policy, Petro vowed to reactivate trade and diplomatic relations with Venezuela that have been strained since 2019.