Guerrilla Şahin buried under police blockade in Mersin
The body of Erdal Şahin, one of the guerrillas who took part in the operation in Ankara, was buried under a police blockade in Mersin.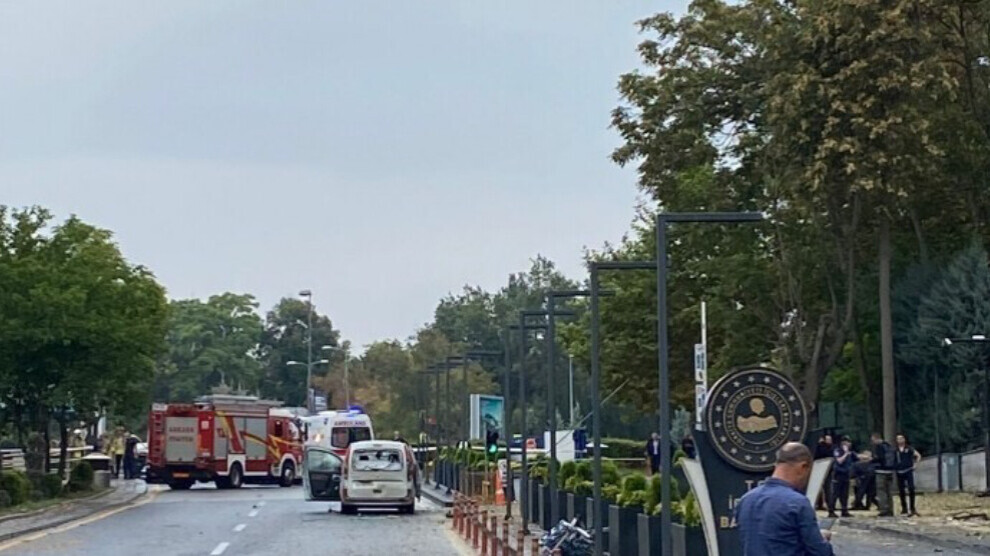 The body of guerrilla Erdal Şahin, who took part in the operation carried out in the Turkish capital Ankara, was buried under a police blockade late on Monday evening. Only close relatives were allowed entry to the cemetery near Yenisehir in the coastal province of Mersin. The police had previously taken away the body.
Erdal Şahin, whose real name was Hasan Oğuz, was one of two fighters from a special unit of the People's Defense Forces (HPG) who carried out an attack on Sunday against the General Directorate of Security of the Turkish Interior Ministry in the highly secured government district in Ankara. On Monday, his family members were asked by authorities to provide a DNA sample to confirm his identity. The results of the comparison confirmed that evening that it was definitely Oğuz.
Instead of handing over the body of the fallen man to his relatives, the remains of Hasan Oğuz were brought from Ankara to Mersin by the police. The family was not informed of the move until hours later. The cemetery where Oğuz was to be buried that evening had previously been sealed off by the police. Only nine relatives, including the guerrilla's siblings, were allowed to attend the funeral. However, before they were allowed access to the cemetery, they were subjected to a GBT ("Genel Bilgi Toplama"), an identity document verification technology introduced by the Turkish police in 2002.