Germany still turns a blind eye to Afrin
The German government responded to an inquiry on the humanitarian crisis in the aftermath of the Turkish state's invasion of Afrin with an evasive "Civilian rights may have not been protected in Afrin."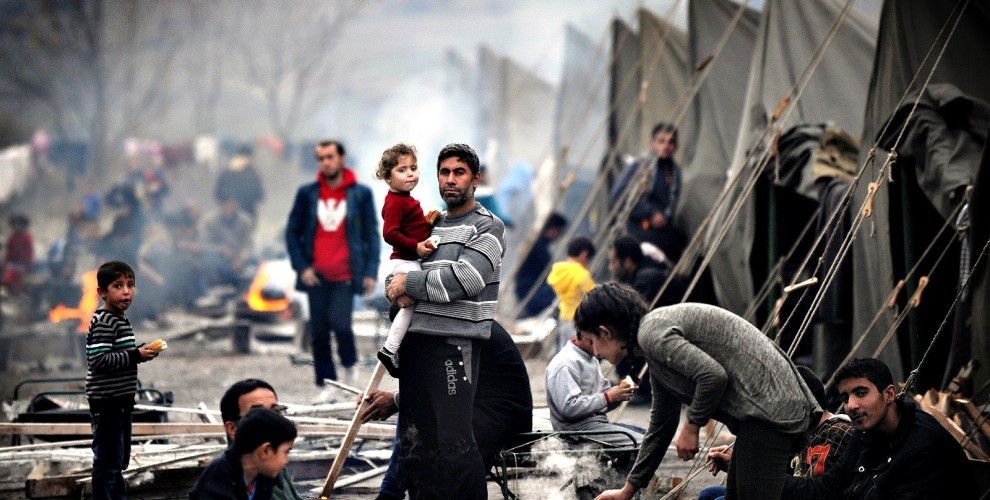 Die Linke had submitted a written inquiry for the federal government led by Angela Merkel on the humanitarian and social situation in Afrin after the invasion by the Turkish state. The Foreign Ministry responded to the inquiry in the name of the government on whether Germany had information on the humanitarian crisis in the region.
Die Linke MP Helin Evrim Sommer led the inquiry that remained mostly unanswered, and the parts that the ministry did respond to were evasive answers. Despite the looting and the attacks by gangs in front of the whole world to see, the ministry only said, "Civilian rights may have not been protected in Afrin."
Despite the Turkish state invasion, the ministry said: "Right now, there are obstacles posed by various parties in the war regarding the people returning to Afrin." The German foreign ministry stated that there are 137.000 people who have had to flee Afrin and are currently refugees, and that the issue of potable water is not entirely resolved in the region.
SOMMER: "GERMANY'S AFRIN POLICIES ARE VERY SLY"
The ministry responded to most questions on the Turkish state's crimes in Afrin with "We don't have information," and "We don't have definitive evidence". MP Sommer spoke about the Merkel government's responses and said: "The Federal Government's Afrin policies have been very sly since the beginning."
Sommer stated that the Federal Government's strategy towards the Erdoğan regime is "silence", and added: "The Turkish state violated international law in Afrin, and many NATO members condemned the Turkish state's war, while the Federal Government just 'voiced concerns'." Sommer pointed out that international humanitarian aid organizations still can't access the areas under Turkish state invasion and demanded the Berlin administration put pressure on Ankara to open a humanitarian corridor to Afrin.