Germans flout the ban on YPG/YPJ flags in Bavaria
It has been announced by police officials that solidarity with the YPG continues in spite of the repression and investigations of the Bavarian police in Germany that knows no bounds in intolerance towards YPG/YPJ flags.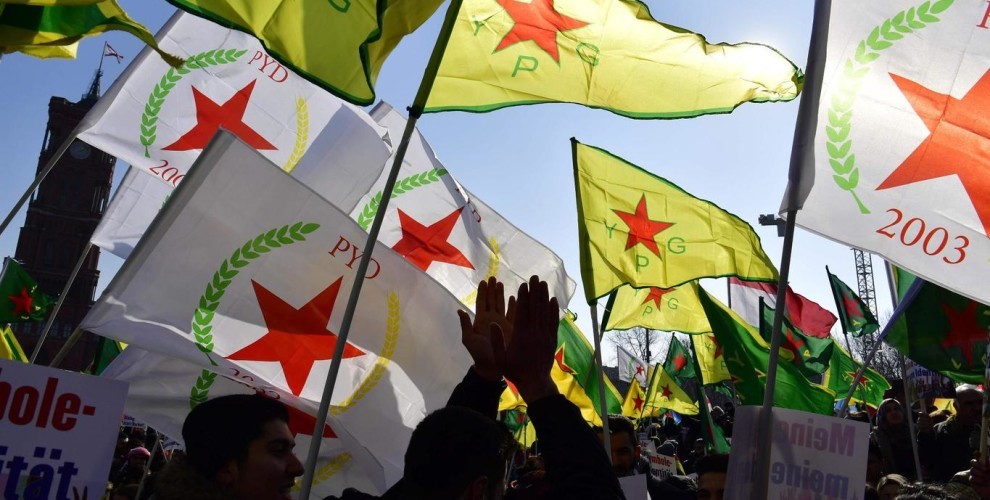 The German state which remains silent on the Turkish state's attacks and massacres in Afrin, continues to pursue a policy of criminalization against the YPG/YPJ. Especially the Bavarian police bear a prohibitive mentality against those who share YPG/YPJ flags on their social media accounts.
It grabs attention that the annual criminal report, announced by the police officials in Munich, also mentioned German citizens who share YPG/YPJ flags on social media under the report's "politically motivated crimes-foreigners" title.
The report, according to which the number of such cases was 65 in 2016 and increased to 114 in 2017, explained the situation as follows; "This uptrend has a simple explanation. Last year, a 29-year-old German citizen shared the banned YPG/YPJ flags on Facebook. Other users started to do the same afterwards, and this spread to the whole country."
With this explanation, the Munich police happened to confess that solidarity with the YPG/YPJ has increased in Bavaria despite bans, investigations and house raids. Imposing a ban on YPG/YPJ flags in rallies and demonstrations, the German police conduct raids on the houses of those who share YPG/YPJ flags and images of fighters on social media.
The 29-year-old German citizen mentioned in the reports is academic Kerem Schamberger in Munich. He had his flat raided by the police in November last year on the grounds that he expressed solidarity with the YPG.
Similarly, Bavarian police launched a scandalous investigation against Munich resident musician Johannes König, citing a link to an article in the state radio-television Bayerischer Rundfunk (BR). The state media corporation had published an article on the young activist Benjamin Ruß whose home was raided for having posted YPG/YPJ flags on his Facebook account last August. Musician König shared this link in his own account.
The German Interior Ministry sent a notice to the states on March 2, 2017 and demanded a ban on various Kurdish parties and institutions' flags, including the PYD, YPG, YPJ, PJAK, YXK and NAV-DEM. The Ministry had announced the reason for the ban as an "update" to the PKK ban that has been in place since 1993.