German police obstruct demo for Rojava in Stuttgart
The German state continues employing repressive measures against the Kurdish people.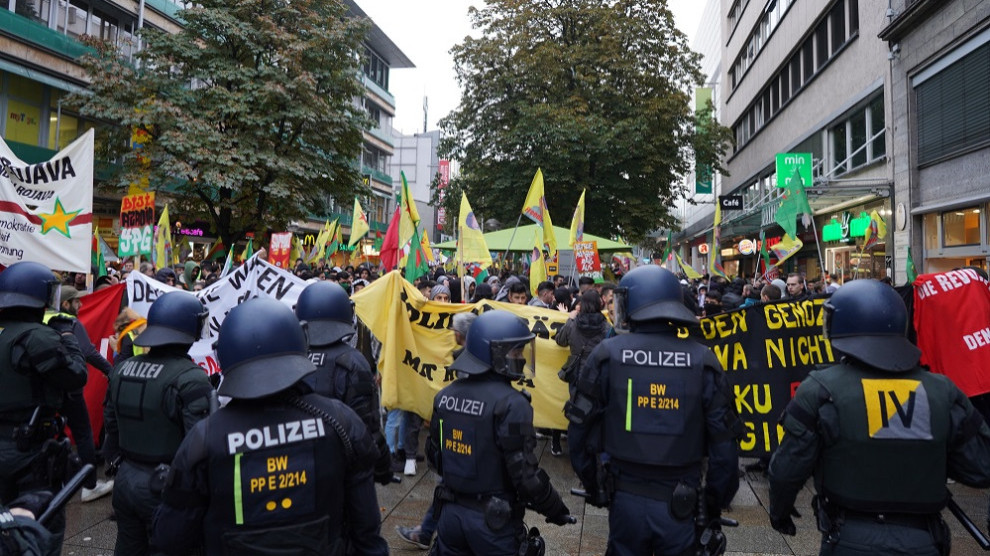 Kurds and their friends in Europe are taking to the streets today to protest against the Turkish genocidal campaign seeking to invade North and East Syria.
Masses gathered in the German city of Stuttgart on Saturday to join a march to the Hauptbahnhof (Central Station) against the Turkish military incursion into northern Syria.
German police have laid a siege in the area and are not allowing the crowd to stage the protest march.