German Court rules that YPG and YBŞ flags not banned
The administrative court in Kassel, Germany, ruled that the YBŞ and YPG flags, which the police prevented to use during a march, were not banned.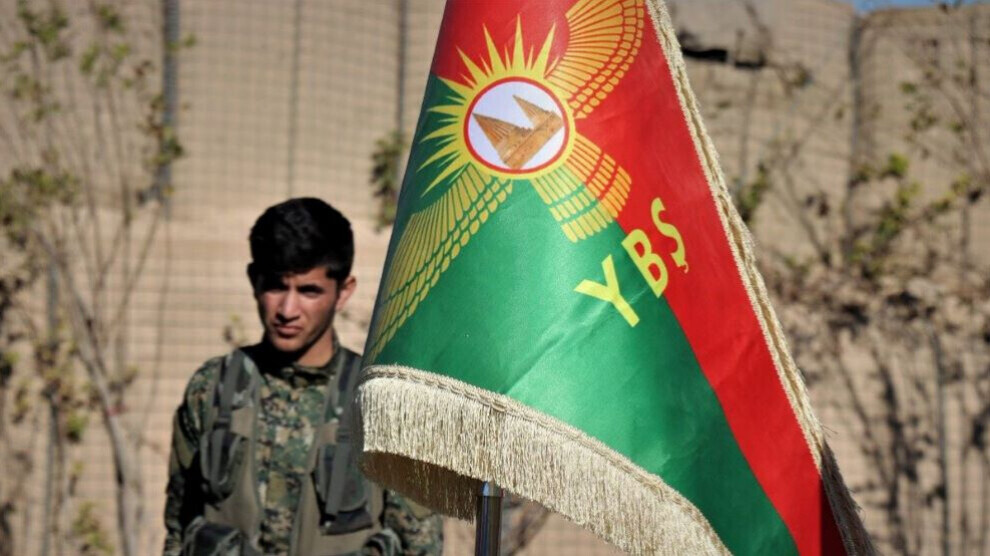 Kurds won another legal battle against the criminalization policy carried out by the German state.
The Kassel Administrative Court ruled in favour of a Kurdistan citizen who issued a complaint against the Hessen State police that prevented him from carrying the flag of the YBŞ.
The Court issued its decision in writing. The ruling, dated 5 January 2020, the court found the stance of the state of Hessen in the march unfair and stated that not only the YBŞ but also the YPG flag are not banned.
Speaking about the court's verdict, lawyer Sven Adam, representing the Kurdish man who made the complaint, reminded that the YPG and YBŞ forces saved the Yazidi community from the genocide carried out by ISIS in 2014 and added that, in fact, "there should be no need for a court to establish that, as the ban of these flags has no legal basis."
What happened
On 7 October 2017 activists wanted to carry the flags of the Shengal Resistance Units (YBŞ) at a demonstration to claim 'peace in Kurdistan and freedom for Abdullah Öcalan'. The police in Kassel prevented people from carrying the flags saying that they were banned.
Although the German Interior Ministry, which banned many symbols of the Kurdish freedom movement, including those of the YPG / YPJ, PYD as well as photos of Kurdish people's leader Abdullah Öcalan, the YBŞ flag was not on the list of "banned flags" as stated in the circular dated 2 March 2017. And that prompted the complaint.