German army praises YPG despite government ban on YPG flag
An article published in German army's Y Magazine praised YPG/YPJ forces which liberated Raqqa.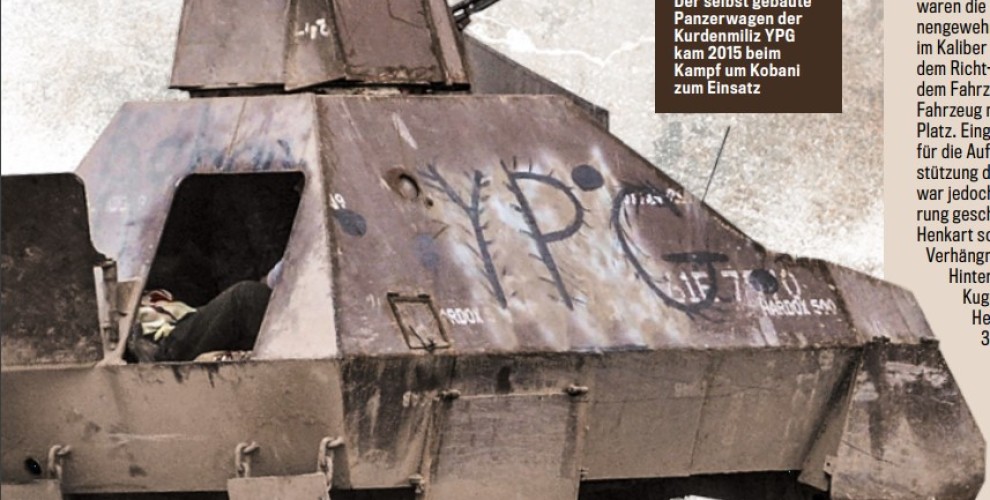 The magazine published a feature report about the Syrian Democratic Forces (SDF) after the liberation of Raqqa. Titled "Remnants of war" the article tells the story of YPG and YPJ fighters who liberated the city and says that the Raqqa operation sets an example how a city can be saved in modern era.
Y Magazine is only distributed to German army personnel and contains articles about military tactics and technology.
Also on the technology pages of the magazine the self-produced armoured vehicles were introduced.
A photo shows an American Humvee in Aleppo, which is provided with an additional metal plate with the inscription "YPG". Another photo shows a "self-made armoured car of the Kurdish militia YPG", which is said to have been used in the fight for Kobanê in 2015.
German government banned YPG and YPJ flags last March. Kurdish politicians say that the ban is a common decision with Turkey and accuses Berlin to oppress Kurdish society in the country.
Despite the ban, German army magazine published an article that praised YPG forces.