Fridays For Future Rojava!
Around 50 people joined the action in Qamishlo.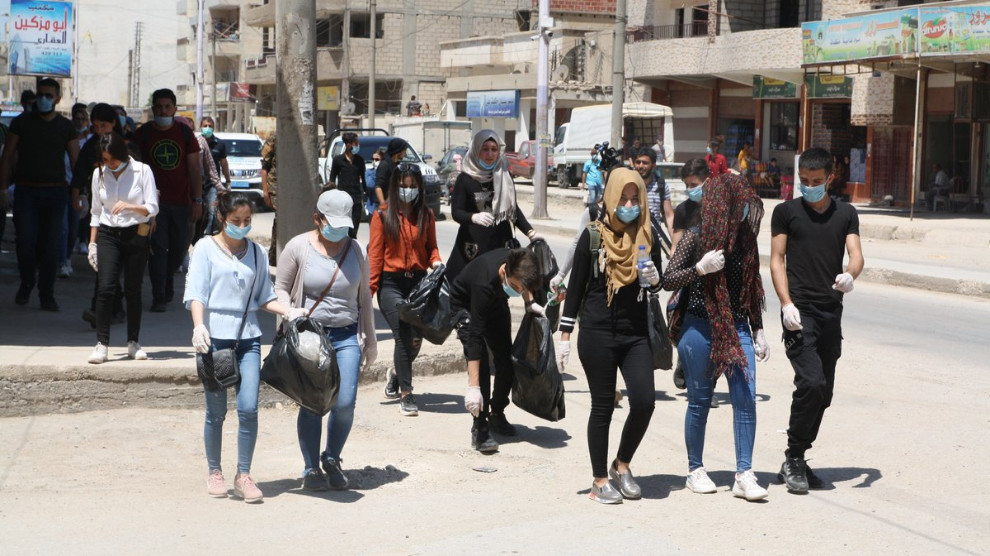 Young people all over the world striked on Friday for their future.
Young people in Rojava were no different and took to the streets to join the global strike for future. "On the first global climate strike we shared this message of the youth of Rojava. For the second climate strike the youth went to the streets!!" said the organisers.  
During the action of Fridays for Future Rojava students of the University of Rojava were not only demonstrating against climate change, but also were taking direct action and cleaned the streets of Qamishlo.