French police attack activists demanding freedom for Öcalan in Strasbourg
Police attacked activists demanding freedom for Kurdish leader Abdullah Öcalan in a commune village they set up tents in front of St. Maurice Church in Strasbourg.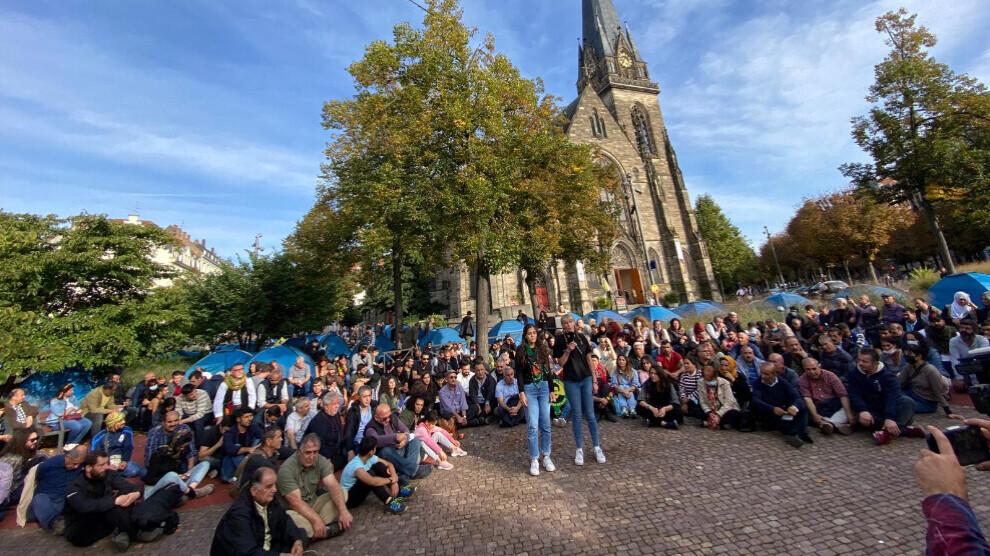 Kurds and their friends from all over Europe have gathered in Strasbourg, France today and joined a mass rally held in front of the Council of Europe headquarters demanding freedom for Kurdish people's leader Abdullah Öcalan.
The rally was organised under the slogan "Take Action for Öcalan" as part of the "Dem Dema Azadiyê, Azadiya Rêber Apo Azadiya me" [Time for Freedom, Leader Öcalan's Freedom is our Freedom] campaign.
Following the rally, a group of activists set up a commune village with tents in front of St. Maurice Church in Arnold Square.
The activists were attacked by the French police as their action continued with enthusiasm. Reports say that some of the activists have been taken into custody while details are yet not available.
Police intensely used tear gas, causing some of the demonstrators to feel faint. The activists were dispersed and tents torn down during the crackdown.
The crowd does not leave the scene.
RELATED NEWS: