French left MP calls on his government to take a stance for the HDP
French left MP Eric Coquerel submitted a parliamentary question to the French Foreign Ministry demanding an answer about the pressures against the HDP in Turkey.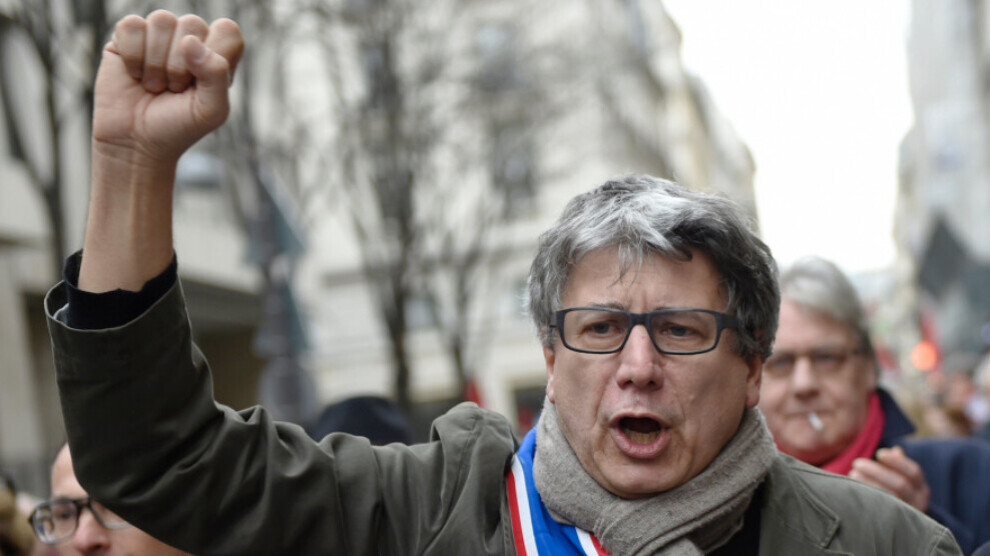 France Insoumise MP Eric Coquerel, who was part of the delegation that went to Ankara to monitor the Kobanê Case, said: "I have identified numerous and severe violations of the right to defense and democratic principles in this procedure directed by the Turkish President."
Emphasizing that this case is "political", Coquerel reminded that France's "support for Kurdish fighters in Kobanê, who are part of the alliance against ISIS", was cited as justification for the case.
"A second lawsuit will begin to close the HDP," Coquerel reminded.
Addressing Minister Jean-Yves Le Drian, Coquerel said: "You know, like me, that France's voice has a weight in the international arena. And this gives us a responsibility. For this reason, I suggest that you meet with us as soon as possible in order to discuss this urgent issue and the answers that France should give."