Freedom for Öcalan Vigil taken over by Martyrs' Families
The Freedom for Öcalan Vigil in front of the Council of Europe has been taken over by the martyrs' families this week.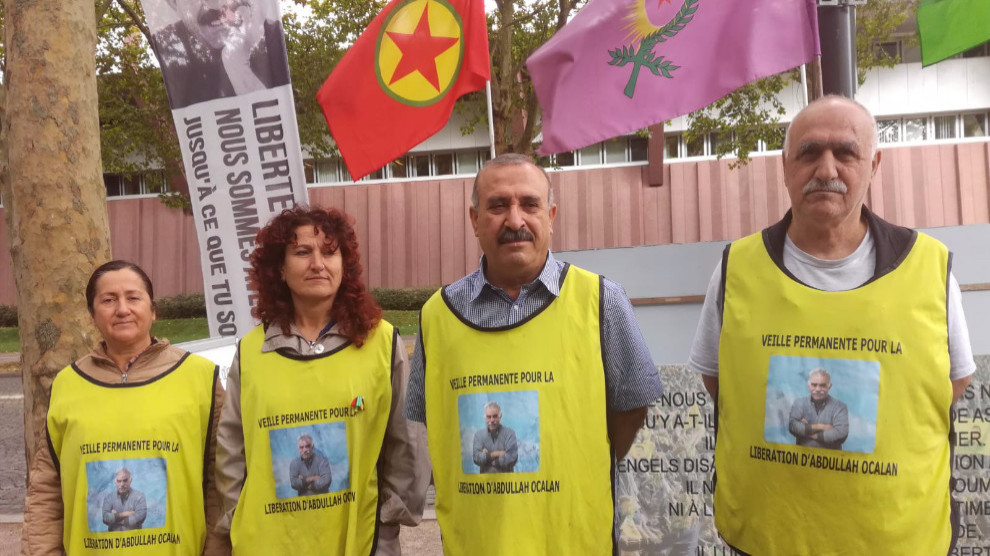 After the group of Kurdish activists from Bremen, the Freedom for Öcalan Vigil this week has been taken over by members of the Martyrs' Families Committee from Germany and Switzerland.
The four members of the martyrs' families are Hediye Celik, Rewşan Dikkat, Tahsin Türk and Abdurrahman Ateş Öcalan.
The activists took over theVigil on its 369th week. They reminded that those resisting have sacrificed their life in the most difficult moments of the Kurdistan Freedom Struggle. The activists said that the martyrs of the people of Kurdistan were not the firsts and that there would be martyrs until Kurds are free.
Stressing that Kurdish People's Leader Abdullah has been held in prison for 20 years and that this captivity cannot be accepted, the group spokesperson, Tahsin Türk, underlined that such activities of the Kurdish people will continue until they meet with Öcalan in a free environment.
Türk also appealed to the Committee for the Prevention of Torture (CPT) to act given that isolation continues.
Members of the Martyrs Committee commemorated Diyar Xerib, of the KCK Presidential Council, who lost his life on 5 July during Turkish air strikes, as well as the 14 July 1982 martyrs.