Freedom for Öcalan actions in Sweden and Denmark
Actions reclaiming freedom to Kurdish People's Leader Abdullah Öcalan and the removal of the isolation regime imposed on him, were organised in the Swedish capital Stockholm and Denmark's capital city Copenhagen.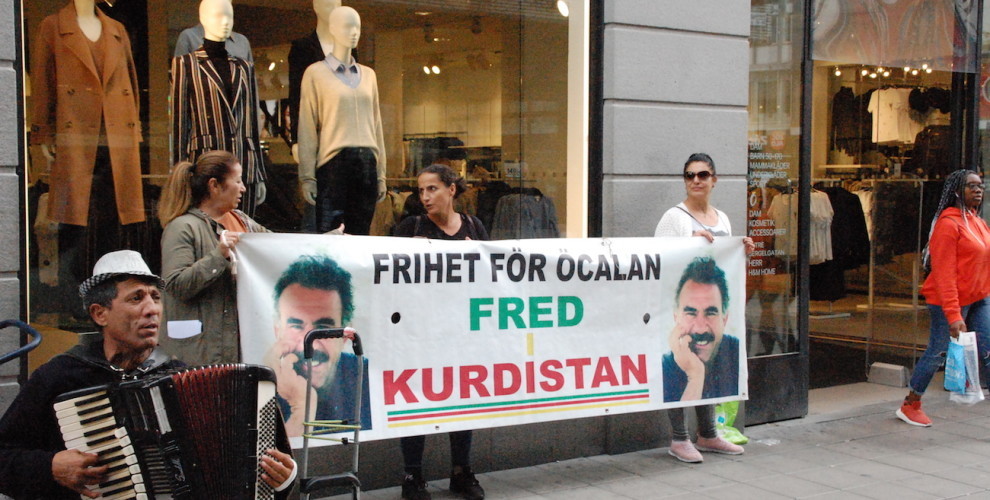 The action in Stockholm was organized by a group of Kurdish women in front of the H&M store in the central Drottningsgatan Avenue, closed to traffic. 
The women were carrying a banner saying "Freedom for Öcalan, Peace in Kurdistan".
They explained the situation to people and talked about the isolation imposed on Öcalan.
Speaking to ANF, activist Uğurhan Çetinkaya said that they organized an action to inform the public of Sweden and to condemn the isolation imposed on Öcalan to mark 1 September, World Peace Day.
Action in Denmark 
Freedom for Öcalan was demanded in Denmark's capital city, Copenhagen.
The action took place in the city center, where DKTM and Sevê Women Council co-chair, Saime Bilen, delivered a speech. 
Drawing attention to the wars in the Middle East and many parts of the world during World Peace Day, Bilen noted that especially women and children paid a heavy price in these conflicts.
Biden also reminded of the war in Kurdistan and the attacks on the Saturday Mothers demanding justice for the disappeared people in Turkey. 
Stressing that Öcalan is the key to peace in the Middle East, Bilen said: "We demand the isolation regime imposed on Imrali to be brought to an end immediately and to return to the solution process".