Fourth member of "Beatles" Islamic State cell arrested in Britain
Aine Leslie Davis, a member of the notorious "Beatles" cell of the terrorist group Islamic State, has been arrested in Britain after returning from Turkey.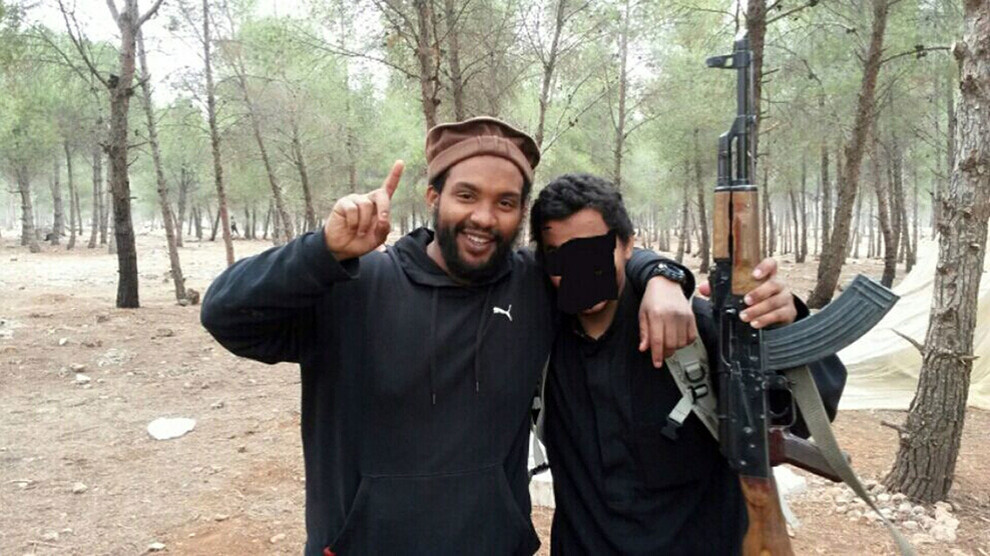 A man who was alleged to have been part of an Islamic State group known as the Beatles has been charged and remanded in custody in the UK.
Aine Davis, from west London, had just returned from Turkey, where he had served seven and a half years for terrorism offences.
He has been charged with offences related to funding terrorism.
Members of the group, known as the Beatles because of their British accents, murdered hostages while fighting with ISIS in Syria.
The Metropolitan Police, responsible for anti-terror investigations, announced that a formal investigation into terrorism-related offenses had been initiated against Davis.
 The quartet, whose leader Mohammed Emwazi ("Jihadi John") was killed in a US drone strike in Raqqa in late 2015, has been linked to the kidnapping, ill-treatment and partial killing of at least 27 Western hostages in Syria, including the US journalists James "Jim" Foley and Steven Sotloff. Some of the victims were cruelly beheaded in front of the camera and videos published on the Internet as propaganda material.
Another member of the group, Alexanda Kotey, was sentenced to life in prison in the US in April. Also found guilty in the United States was El Shafee Elsheikh, who is due to be sentenced later this month. Both were captured in January 2018 by the People's Protection Units (YPG) in the eastern Syrian region of Deir ez-Zor.
Aine Leslie Davis was able to flee Syria to Turkey in 2015.
He was arrested in a raid in Istanbul-Silivri that same year. In 2017, a Turkish court sentenced him to seven and a half years in prison on terrorism charges. Most recently he was in a prison in the capital Ankara.