Fourth day of protests in Iran
The street protests in Iran and in Rojhilat (Eastern Kurdistan) continued in several cities until late at night yesterday.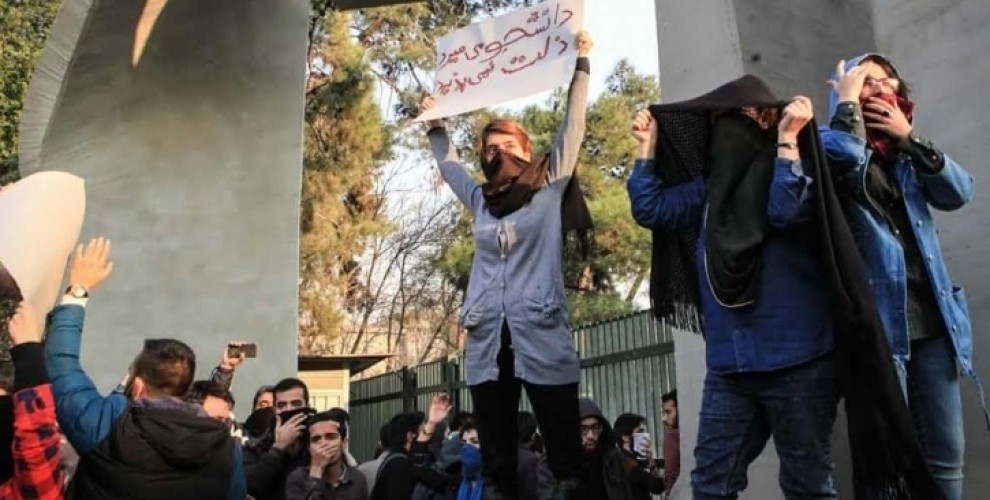 The street protests that started on Thursday in the north Iranian city of Meshed have spread to the whole of Iran. These are the biggest protests since the reform movement in 2009. At the beginning of the uprisings, the protesters were concerned about economic demands and now they are against the Iranian regime as a whole.
Two people were killed by security forces in Dirûd, Loristan province last night when security forces fired at a crowd. Subsequently, several official buildings were set on fire by angry protesteros. The governorate confirmed the death of two demonstrators, but said the security forces were not involved in the incident. Rather, there is evidence of involvement of the ISIS, the governorate claimed.
In Kermanshah, 20 people were arrested yesterday and taken to the headquarters of the Iranian intelligence agency Itlaat. The governorate confirmed the arrests and said that some have already been released.
Furthermore, it has been learned that in several places in Iran telephone and Internet connections were cut off. The protests are mainly organized and spread through social media.
Also today there are calls for action from numerous cities.