Final resolution of Kurdish workshop in Den Haag released
Kurdish workshop on national unity released its final resolution and called on all Kurdish political groups to unite against the attacks by Iran, Turkey and Iraq.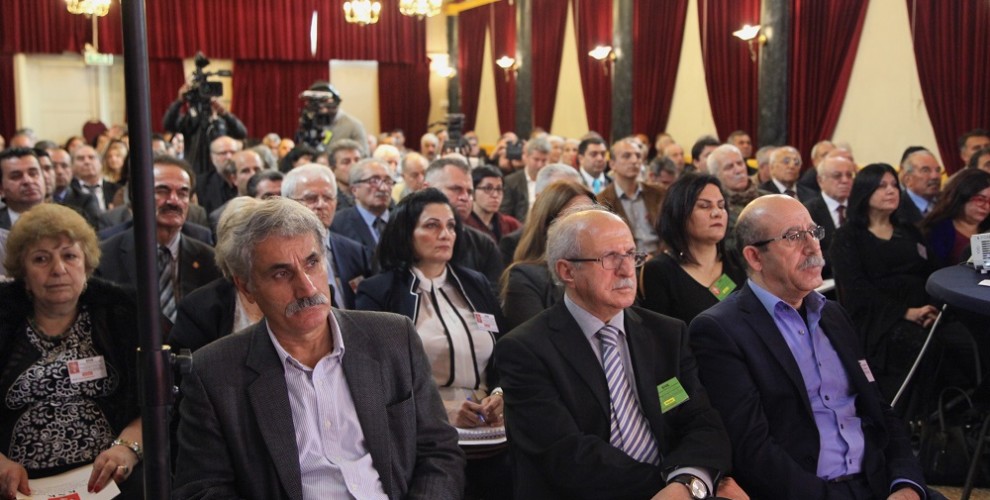 Kurdistan National Congress' (KNK) workshop was held in Den Haag with the participation of representatives of Kurdish organizations based in Europe. The event was a part of series of workshops to prepare for a national unity conference.
The final resolution of the two-day workshop was released late on Saturday, calling on Kurdish political groups for unity against the attacks by Iran, Turkey and Iraq.
"Our people face grave danger in the Middle East. We have only way out and that's to achieve national unity" the resolution said.
Some points of the final resolution are as follows:
- The colonial political powers are on the attack against Kurdish people with their anti-Kurdish politics. Against these attacks, Kurdish organization should come together and form a strong unity for defence of Kurdistan
- A dialogue should be established between Rojava and Southern Kurdistan against the attacks and the blockade.
- The Southern Kurdistan's decision for a referendum is a right and it's legit. The attacks by Baghdad cannot be justified by any means. Baghdad has to respect the decision of the people and should opt for dialogue.
- The international powers should take a stand against the attacks of Turkey and Iran and support the decision of people of Kurdistan.
- Our workshop condemns the Turkish attacks against Rojava and strongly support gains of Kurdish people in Rojava.  
- Our workshop calls for immediate release of Kurdish leader Abdullah Ocalan and all political prisoners. We also call on Turkey to give the municipalities back to the elected mayors.
- Our workshop calls on Iran to stop its oppression against Kurds and release of all political prisoners.
- Our workshop supports the resistance of our people in North and Rojhilat (Eastern) Kurdistan.
- Our workshop calls EU to recognise Kurds as a minority in Europe.
- Our workshop supports the struggle of Kurdish women and condemns the murders of women in Europe and in general.
- Our workshop condemns Iran for the killings of Kolber in border region