Families of captive soldiers oppose an operation against Qandil
Families of Turkish soldiers and police officers held by the PKK said that a possible operation on Qandil will endanger the lives of their children and said they don't want this operation.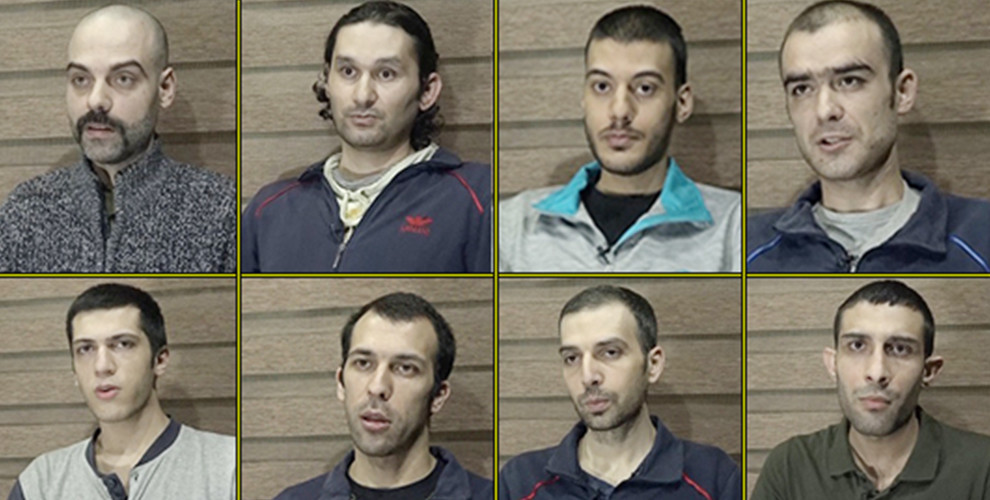 On June 7, ANF published interviews with the 9 Turkish soldiers and police officers held by the PKK. The police officers and soldiers stated that war is not the solution, and that the state both ignores them and endangers their lives.
Turkish intelligence MİT Overseas Ethnic Separatist Activity Director Erhan Pekçetin and MİT Human Resources Officer Aydın Günel had been captured in a special operation in Sulaymaniyah's Dokan town on August 4, 2017. Besides them, there are 9 soldiers and police officers currently held by the PKK.
The Turkish AKP government putting an operation against Qandil on its agenda short before June 24's elections, has caused reactions also among the families of Turkish soldiers and police officers held by the PKK.
Families said the problem should be resolved through peace, stating that they are against an operation to be launched on Qandil.
Soldier Müslüm Altıntaş's mother Songül Altıntaş called for their children to be freed, saying; "We never want war. An operation is being carried out in Qandil but our child is there and his life is in danger. We don't want war anywhere, nowhere in the world. There should be no operation against a place where our children are. The State must be careful with this. How can they start a war where its soldiers and police officers are? Do they not know that our children are there? We don't want anyone to get hurt. As a mother, I ask the State to end this war and to reach an agreement. It is enough."
Gürsel Özbey, father of sergeant Semih Özbey, stated that the government ignores the soldiers who have been detained, continuing; "We will do whatever is needed in order for our children to be handed over to us safe and sound. We want no operation or bombardment there where our children are. I have repeatedly said since the beginning of these incidents that death will bring no results, that I am against deaths, and that no father or mother should cry. I repeat again, as a father whose son is held by the organization (PKK), I am against any operation in that region. Should something happen to our children, the state will be responsible. I will never give my blessing to this State as a citizen of it."
Soldier Süleyman Sungur's mother Şirin Sungur also issued a call to reunite with her son; "I haven't seen my son for the third Eid now. I have missed him a lot. We have always sided with peace and we harmed nobody. I request the organization (PKK) a thousand times to release my son. We also ask the state to reclaim our children, ensure peace and the release of our children."
Specialist sergeant Ümit Gıcır's father Musa Gıcır who is held by the PKK for two years, said the following; "We have met with all politicians and non-governmental organizations. The State just tells us to be patient and says nothing else. Right, let's wait but until when? Will we wait forever, where will this lead to?"
Gıcır called on the PKK to release his son other Turkish soldiers and police officers they are holding.