Factory burned down in protest at Turkish war against Kurds
Protests against the Turkish state's war against the Kurdish people and their lands continue increasingly.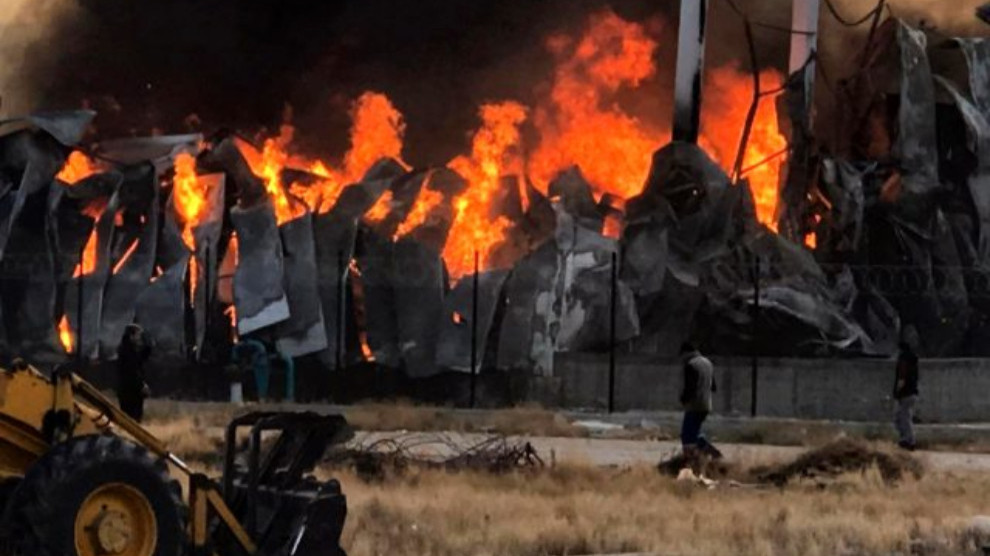 The Initiative of Children of Fire carried out an action in Konya province in central Anatolia Saturday night.
According to the statement of the Initiative, their action targeted a biscuit factory of Iraqi citizen Abdurrahman Zade who is known to have close ties with the AKP and provides remarkable financial support for the AKP regime's war against the Kurdish people. The factory burned to the ground as a result of the action in which special tactics were employed.
The Initiative said that the factory in the Organised Industrial Zone in Konya's Ereğli district had been opened with an investment of 150 million Turkish Lira after the fascist chef of the Turkish regime, Tayyip Erdoğan promised to grant him Turkish citizenship in return for investment.
"We have destroyed the investments of this person who has supported the massacre of Kurds by filling the cash box of the Turkish state. Any person providing financial support to the Turkish state's war in Kurdistan will face the same end," said the statement.
RELATED NEWS: