Explosion in Damascus
The Syrian capital is shaken by a series of explosions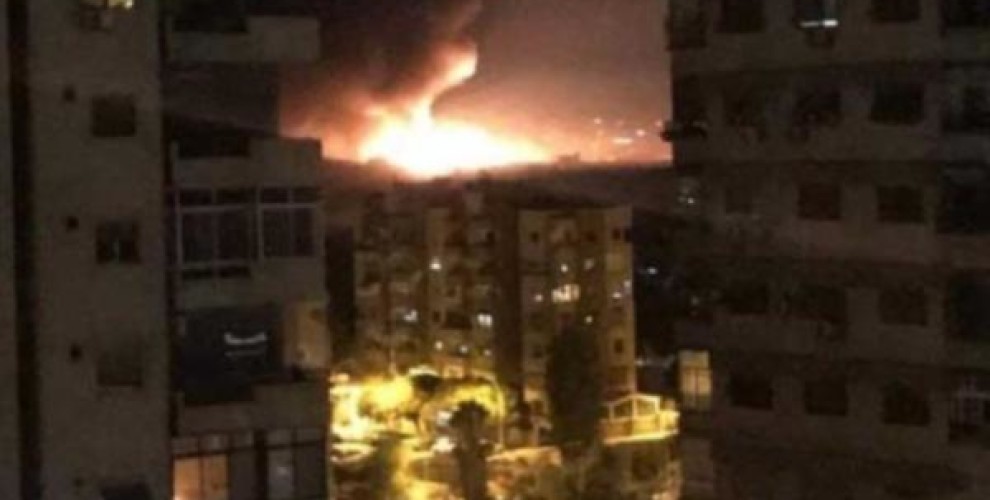 Syrian government sources denied reports that an Israeli missile attack hit Mazzeh military air base near Damascus. 
The rockets though, said the same Syrian sources, hit some deposit and casued big explosions and fires. 
A series of explosions were heard in Damascus and fires were seen and captured on videos posted on social media. 
The Times of Israel said the Israeli army has launched a rocket attack targeting the military base of Mazzeh.