ESP visits Şenyaşar family: We will expand the resistance everywhere
Co-chair of the Socialist Party of the Oppressed (ESP) Şahin Tümtüklü said: "We will expand the resistance of Şenyaşar family everywhere."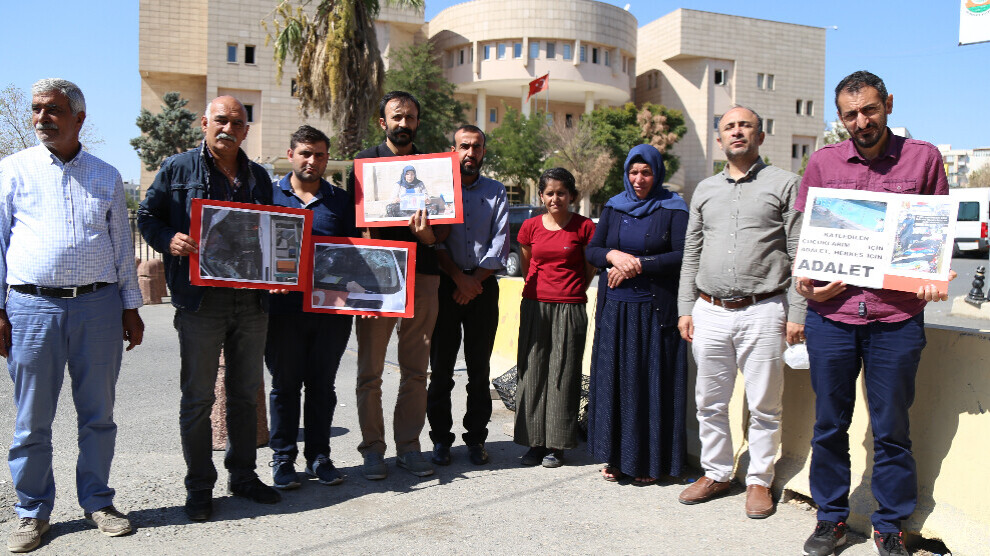 The Justice vigil of Emine Şenyaşar who lost her husband and two sons in the massacre carried out by AKP Deputy Halil İbraim Yıldız's bodyguards and relatives in Suruç district of Urfa on 14 June 2018, and her son Ferit Şenyaşar, who was injured in the same attack, marks its 206th day. The family continues to receive support visits in the area called "Şenyaşar Family Justice Corner". A delegation including Şahin Tümtüklü, co-chair of the Socialist Party of the Oppressed (ESP) today visited the two family members who were accompanied by their lawyer Hidayet Enmek.
'All democratic forces should support the family'
Lawyer Hidayet Enmek informed the ESP delegation on the court file, noting that the Vigil for Justice continues despite all obstacles. He remarked that they, as lawyers, will follow the judicial process till the end, adding, "One day, justice will be secured. We call on all democratic forces to support the family."
'Let us voice the cry of the family everywhere'
Speaking after, ESP co-chair Şahin Tümtüklü pointed out the importance of waging a struggle for justice in these lands.
Referring to the Suruç massacre, the 20th hearing of which was held at the 5th High Criminal Court in Urfa yesterday, Tümtüklü said, "We witnessed in Suruç how the courthouses, judges and prosecutors acted as the mouthpiece of political instigators of the massacre. We stand here in front of another institution that speaks for those politically responsible. We see how a family was slaughtered and how the state tries to obscure their struggle for justice.
The family calls on everyone to resist. It is a duty to us to voice the cry of the Şenyaşar family everywhere. We will do our best to expand this resistance everywhere. We will continue to demand justice for the Şenyaşar family and for everyone. We will unify the struggles for justice. This scream is the scream of all of us."