"Erdoğan wants to implement his bloody rule in Europe"
Die Linke MP Cansu Özdemir said the relationship between the governments of Germany and Turkey encourages the Turkish government and accused President Erdoğan of "wanting to implement his bloody rule in European countries".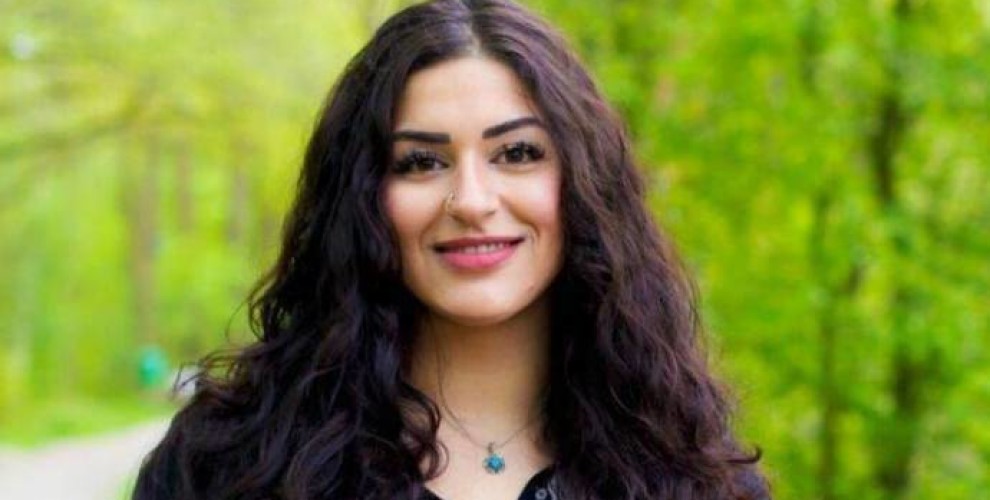 The diplomatic relationship between Turkey and Germany have been the most tense they have ever been in 2017. While economic ties grew in the background, the political crisis started with reciprocal ultimatums, grew with travel warnings, Nazi accusations and practices like passengers being searched with dogs and peaked with Germany withdrawing troops from the Incirlik Air Base to relocate hem in Jordan's Al Azraq Base. While these were happening in the past year, a new landscape greets us in the first days of the new year.
German Foreign Minister Sigmar Gabriel hosted Turkish Foreign Minister Mevlüt Çavuşoğlu on January 2 in his home and him serving him tea personally was reported on in the media.
Germany's Die Linke MP and Die Linke Hamburg Council Group Chairperson Cansu Özdemir spoke to the Mesopotamia Agency (MA) about Germany and Turkey mending fences, the racist organizations by Turks in Germany and the armed attack against Amedspor football player Deniz Naki.
"THERE WAS NOT A CRISIS IN THE TRUE SENSE"
Özdemir said there was never a crisis in the true sense in the relationship between Germany and Turkey. According to Özdemir, until September last year, i.e. the Federal parliamentary elections, the governing parties CDU and SPD saw the reaction to the Turkish government in German society and public and had to escalate with harsh language.
Özdemir said that after the elections, the language the German government used started to soften: "After the elections were done, CDU and SPD were trying to form a government again, and they believed they didn't have to take the public reaction into account anymore. They are trying to mend fences with states they challenged and fell out with. They have realized the weakness of Erdoğan who they thought they could overcome, to subdue. And Turkey has no other option but to get closer with Germany due to the economic troubles of the country. Because they need German investment, and want to see German tourists in Antalya beaches."
"A RELATIONSHIP OF INTEREST"
Die Linke MP Özdemir called German Foreign Minister Sigmar Gabriel a "loyal friend" to Turkey and said no other approach could have been expected from him.
Özdemir said German Foreign Minister Gabriel had attempted to deceive the public before by saying they will approve arms exports to Turkey if German citizen and journalist Deniz Yücel is released from prison, but failed to do so: "In the first 4 months of 2017 when there was a crisis between Germany and Turkey, the Turkish army bought 5.600.000 Euros worth of weapons and ammunition from German arms companies. So the arms sales could not be stopped despite all that diplomatic crisis. Gabriel wanted to reward the release of hostages with a Panzer factory, and implemented a policy that is 'Let's develop our relationship of interest, it doesn't matter who is imprisoned, who is murdered, which opposition member is assassinated on German soil.'"
"THEY HAVE ALWAYS ATTEMPTED TO SACRIFICE KURDS"
Özdemir stressed that the German government never seriously spoke up about or criticized the human rights violations in Turkey and said: "If the German state acted morally and ethically in its diplomatic relations, it wouldn't try to fix their relationship with Turkey. Gabriel wouldn't have hosted Çavuşoğlu in his own home and practically bow down to him."
"They never seriously spoke up or criticized the human rights violations in Turkey. Not during the 1990's when Kurdish villages were burned, not when Kurds were massacred, not when crimes against humanity were committed in Cizre. They have always attempted to sacrifice Kurds to these dirty negotiations," said Özdemir and added that even though Germany was aware of Turkey's support for terrorist ISIS, they didn't even criticize the country on this matter.
POLITICAL, RELIGIOUS AND ARMED NETWORKS
Özdemir stated that due to a long period of turning a blind eye, President Erdoğan has been able to build a network with ease, and is able to strengthen it every day. She also pointed out the racist groups that have mostly Turks as members.
Özdemir said: "There are three networks: political, religious and armed. The armed and most dangerous arm of this network is the gang group called Osmanen Germania, founded in 2015. It has come to light that that AKP MP Metin Külünk has been transferring money to this gang, which was used to purchase weapons."
"ERDOĞAN WANTS TO IMPLEMENT HIS BLOODY RULE IN EUROPEAN COUNTRIES"
Özdemir also touched upon the hitman groups sent to Europe for assassinations made public by HDP MP Garo Paylan: "In the murder of three Kurdish women in the Paris Massacre, in uncovering the assassination plans against the Kongreya Civakên Demokratîk a Kurdîstaniyên Eurupa (European Kurdish Democratic Society Congress, KCDK-E) Co-chair Yüksel Koç, and most recently in the assassination attempt against football player Deniz Naki, we were able to see this. They want to murder everybody on this list they have, they want to silence and intimidate the opposition. Erdoğan wants to implement his bloody rule in European countries. The German state has stayed silent in the face of this serious threat for years and prioritized their relationship of interest. If the German state had taken precautions, the assassination plans against Yüksel Koç wouldn't have to be uncovered by Kurdish institutions and the Kurdish society, the huge security institutions would have found it out and prevented it. If there had been precautions, if they had taken our statements and solid evidence seriously, maybe Naki wouldn't have suffered such an attempt."
"THEY HAVE SINCE REALIZED THE THREAT"
Özdemir said the public and journalists in Germany are following the armed attack on Amedspor football player Deniz Naki closely and added that the threat Turkish groups pose has since been realized.
Özdemir said all the journalists they spoke with regarding the attack against Naki were in shock and had trouble believing things, and added that she had been asked "But how could such an attack happen in Germany?" often during this process.
WARNINGS
Özdemir stated that the journalists have understood the severity of the threat, while security institutions and the government still don't take the issue seriously and try to skew it: "Deniz Naki was a target for the Turkish state because of his unwavering stance, identity, and statements on peace and human rights. These attacks are definitely not independent attempts. The armed attack on Naki was not to intimidate or threaten, it was to kill. They wanted to silence him, and intimidate other opposing factions through him. The German government hasn't issued a statement yet, and their attempts to skew this issue openly encourages the Turkish government. If Germany doesn't take this threat seriously even after this attack, there will be many people subjected to attacks."