Erdoğan's new mandate begings with the lira at a record low
After the official announcement of Erdoğan's election victory, the Turkish lira slipped even further. The dollar exchange rate is now at a record low of 20.06 against the euro at 21.63.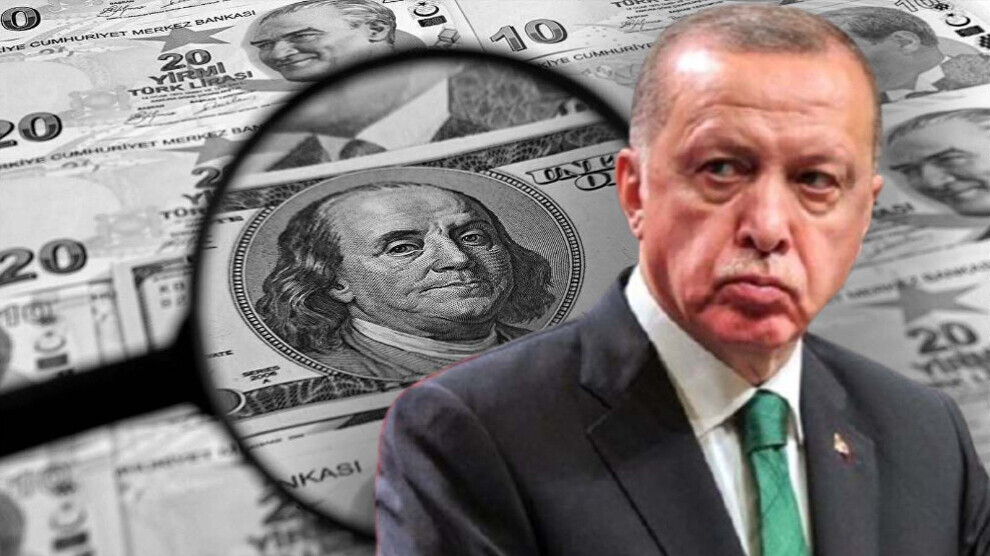 Turkey's elections resulted in a record low for the Turkish lira versus the dollar. One dollar was trading at 20.09 lira on Sunday evening. The negative trend continued on Tuesday. The lira is now at $20.22. The exchange rate in relation to the euro also fell significantly after the elections. With the announcement of the election results, the Turkish lira fell to 21.69 lira against the euro at 7.30 pm on Sunday, then jumped back to 21.47 to continue to 21.63. This sets the course for a further deepening of the economic crisis in Turkey.
The Turkish lira is in a deep devaluation crisis. According to official figures, inflation last year was 85 percent, but the regime-independent institute ENAG calculates it could be as high as 170 percent. The regime is trying to hide the inflation, but galloping rent and food prices are making the crisis felt everywhere. Erdoğan tried to legitimize his failed economic policy with nationalist conspiracy narratives.
Religiously legitimized inflation policy
Economists in Europe see Erdoğan's interest rate policy as the primary cause of the crisis. Contrary to economic doctrine, Erdoğan allowed the key interest rate at the central bank to fall further, causing inflation to increase. This is intended to attract investment and make imports more expensive so that people buy more local products. An absurd logic that has proven its failure for years. Erdoğan dogmatically adheres to this low interest rate policy and has even fired several central bank governors because they countered his financial theory. The regime leader is using Islam for his sell-out policy. The head of the regime repeatedly used the Koran and the ban on accepting interest rates contained therein to legitimize his policy of interest rate cuts.
War budget at a record high
The crisis is not only exacerbated by Erdoğan's interest rate policy. Inflation will continue to deepen as a result of the $34 billion in damage from the February earthquake. However, the driving factor behind the economic crisis in Turkey is the government's war policy. Enormous amounts flow into the supply of the army with the most modern weapon systems, the use of drones and so-called "intelligent bombs". The Turkish state spent a quarter of its budget on military spending in 2021. That was 139.7 billion liras, $15.4 billion at the time. In 2022, the war budget (security and defense policy) has further increased to 181 billion lira. For 2023, this budget has almost tripled to 468.7 billion TL. This was the highest budget for the defense industry in the history of the republic.