Egyptian Foreign Minister: Erdoğan violating all laws
Following the invasion carried out by the Turkish state against Rojava a Syrian Democratic Council delegation led by co-chair Riyad Dirar went to Egypt and met Egyptian Foreign Minister Semih Şükrü.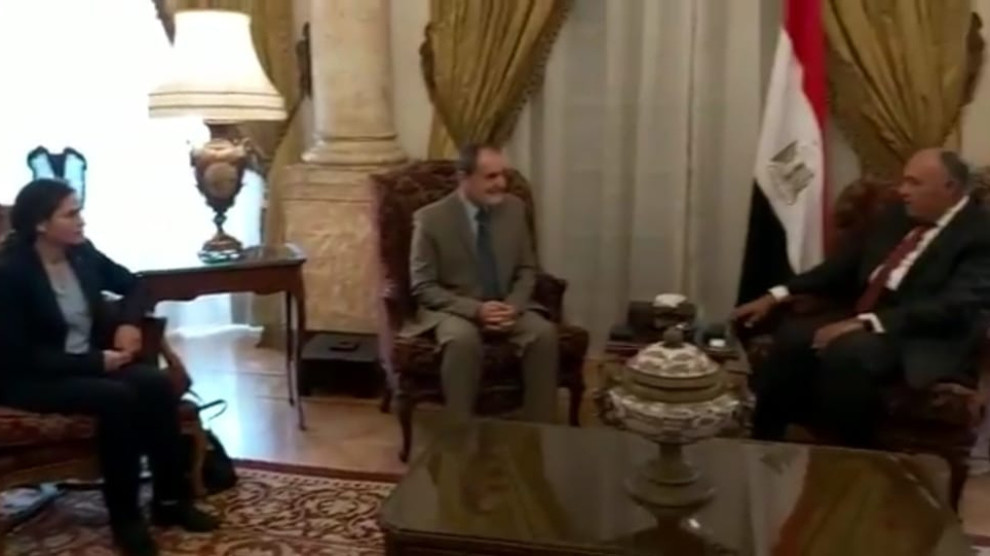 During the meeting, Şükrü stated that Erdoğan wanted to occupy the whole of northern and eastern Syria and said: "He is a murderer. He does not act according to international rules. We are sure that Erdoğan wants to endanger the whole region and we will make any effort to prevent this."
Şükrü said the MSD has a big role to play on this issue.
The delegation stated that Egypt had great duties and believed that Egypt would fulfill them. "We expect important decisions to be taken [at the Arab League meeting] with the support of Egypt. We believe that these decisions will prevent a great human tragedy and the occupation of Syrian territory."
Şükrü said that Qatar's support to Erdoğan was aimed at supporting the Muslim Brotherhood.