Dozens of demonstrators arrested in Iran
Many people were taken into custody during demonstrations that followed the downing of a passenger plane on 8 January.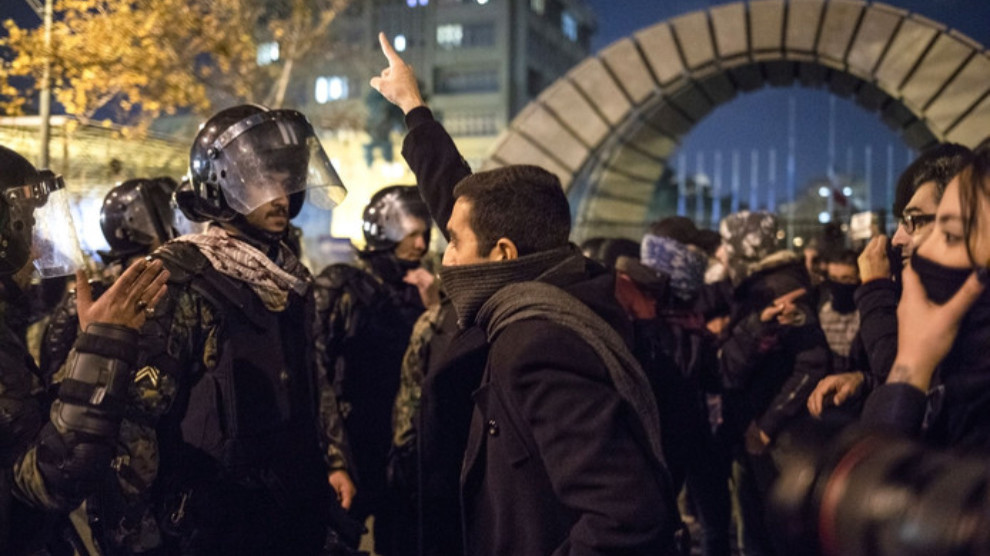 Iran's judiciary has arrested around 30 protesters who took to the streets after authorities admitted that a Ukrainian plane that crashed outside Tehran was accidentally hit by an Iranian missile, a spokesman said on Tuesday.
"Around 30 people have been arrested for taking part in illegal gatherings ... We have tolerance towards legal rallies," said Iranian judiciary spokesman Ghulam Hussain Ismaili, the semi-official Tasnim news agency reported.
Iran said on Saturday it had mistakenly shot down a Ukrainian plane killing all 176 aboard and voiced deep regret.
Iran initially denied it brought down the aircraft in the tense aftermath of Iranian missile strikes on US targets in Iraq, which came after the killing, by a US drone, of Iran General Qassem Soleimani.
"The Islamic Republic of Iran deeply regrets this disastrous mistake," Iranian President Hassan Rouhani wrote on Twitter, promising those behind the incident would be prosecuted. "My thoughts and prayers go to all the mourning families," he added.
Iran's Foreign Minister Mohammad Javad Zarif also commented on Twitter. "Human error at time of crisis caused by U.S. adventurism led to disaster." He was citing an initial armed forces investigation into the crash of the Boeing 737-800.
An Iranian military statement, the first to indicate Iran's shift in position, said the plane had flown close to a sensitive military site belonging to the elite Revolutionary Guards.
Demonstrations erupted in several cities after the confession of Iranian authorities on the downing of the passenger plane. According to opposition sources, demonstrations have spread to 17 provinces across the country. Protesters accuse the officials of trying to cover up the deadly incident.