Demonstration in Vienna in solidarity with hunger strikers
Support for the Kurdish hunger strike campaign is growing.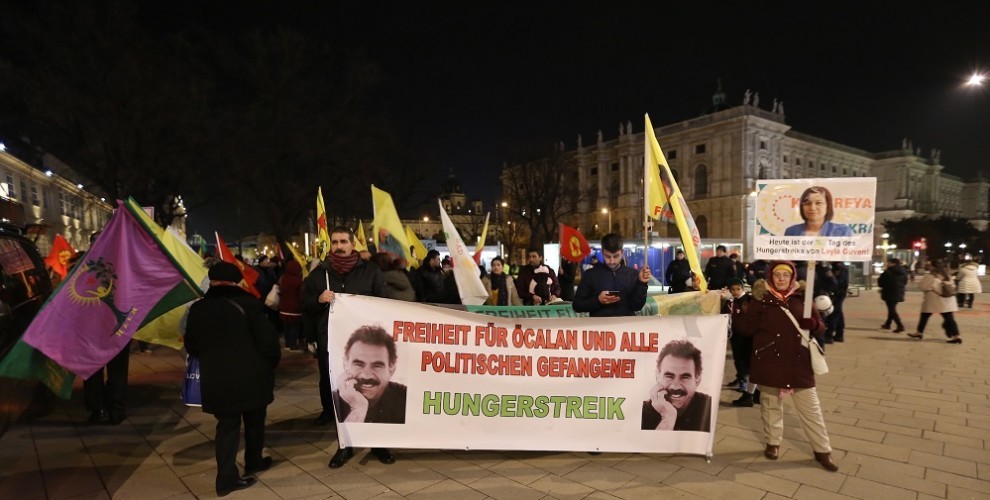 A demonstration was held in the Austrian capital, Vienna to support the hunger strike campaign in Kurdistan and abroad.
During the action which was organized by the Kurdish Democratic Society Center (DTKM) in Vienna, Kurdish demonstrators marched from Museumsquartier to Westbahnhof.
Many flags, posters of Kurdish hunger strikers were carried during the march, and informative papers were handed out.
The marchers chanted against the isolation of Ocalan, condemning the Turkish state, and expressing their support to Leyla Guven and other hunger strikers.