Demirtas: We must break the isolation on Ocalan
Imprisoned leader of Peoples' Democratic Party (HDP) Selahattin Demirtas urged everyone to step up the struggle to break the isolation on Kurdish leader Abdullah Ocalan.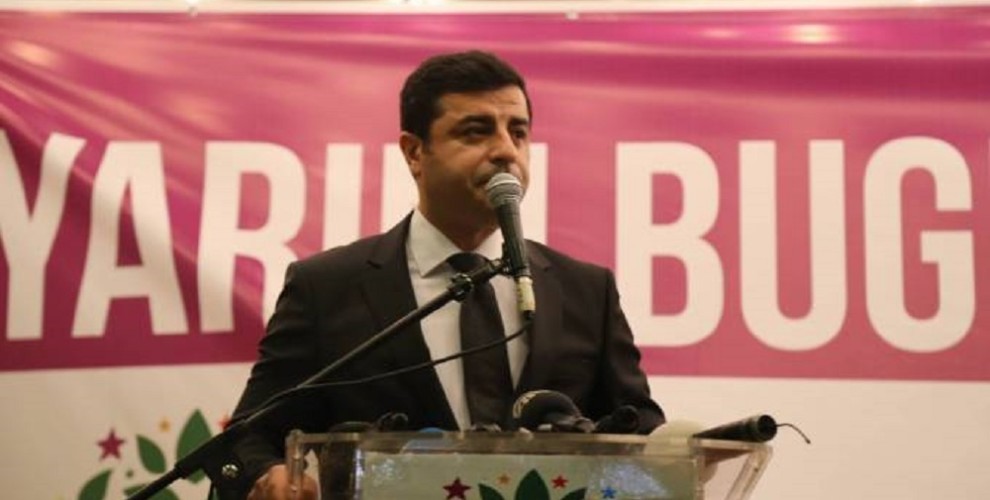 In a letter to Mezopotamya News Agency, Demirtas answered the questions of the reporters which were sent to him via his lawyers.
About arrest of HDP MP's back in November 2016, Demirtas said that they foiled Turkish state's efforts to eliminate HDP and after that, the political developments didn't go as AKP planned.
"The declaration of emergency rule, the operations against us, silencing of opposition media, oppression of intellectuals and academics were planned as a part of the plan to establish a 'one-man regime'. Erdogan and Bahceli alliance's planned constitutional amendments which aimed to restructure Turkey's administration, were presented to the parliament right after we were arrested. But since then nothing goes as planned" Demirtas said.
Commenting on his first trial after 399 days Demirtas pointed out that he is more of a political hostage rather than a prisoner.
"Therefore, the verdict about us will be given by political institutions and according to the political struggle that we will put up. We were aware of the inability of the jurisdiction. That's no surprise to us" Demirtas said.
Demirtas called for an alliance of people's rather that alliance of political parties and said that the important part of this is organising the struggle of different parts of the society against fascism.
In his message for 2018 Demirtas urged all to step up the struggle to break the isolation on Kurdish leader Abdullah Ocalan and said: "We learned a lot from Kurdish leader Abdullah Ocalan who developed solution and peace projects during his imprisonment in a 12 sq meter cell for 19 years". Demirtas called upon all who are struggling for peace, democracy and a solution to see this fact and stand against the isolation.