Curfew declared in Kirkuk after killing of referendum supporter
Curfew was declared in Kirkuk after a Kurdish youngster supporting the referendum was killed and another 5 were injured by fire opened from Iraqi Turkmen Front building.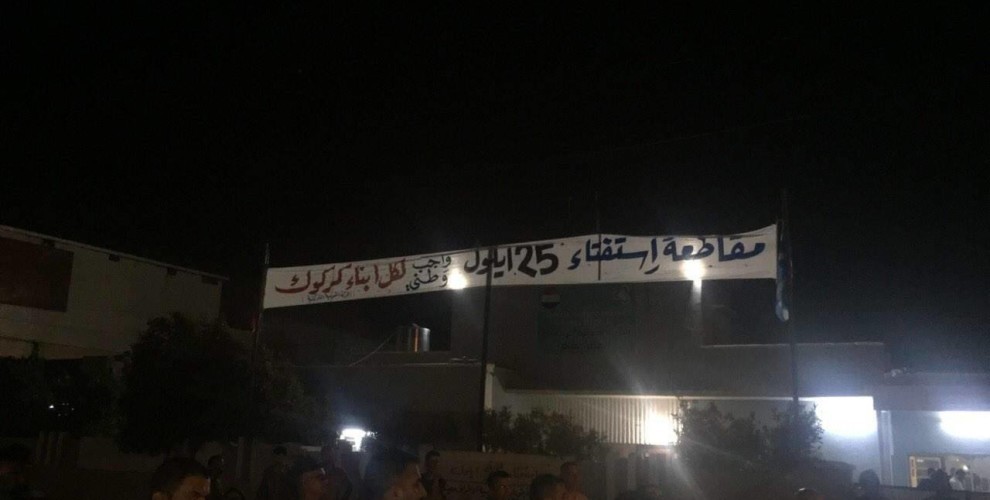 A Kurdish youth was killed and 5 others were wounded by gunman based in Iraq Turkmen Front (ITC) building as they were touring the city on motorbikes in support of independence referendum late Monday evening.
Eye witnesses told media organizations that the Kurdish youths were targeted by gunman in front of Iraq Turkmen Front party building. A Kurdish youth named Raid Ebdulqadir Ebdurrahman was killed and 5 others were wounded, according to the reports.
The incident was followed by the declaration of curfew in the city where hundreds of policeman and soldiers were deployed to prevent a provocation that will lead to an ethnical conflict.
Kirkuk is a Kurdish majority city with a considerable Turkmen and Sunni Arab population. The tension in the city is high due to the independence referendum of Southern Kurdistan scheduled for September 25.
On Thursday, the governor of Kirkuk, Najmaldin Karim was removed from the office by Iraqi parliament after the he decided that the Kirkuk residents will vote in the planned independence referendum.
ITC represent a small minority of Turkmens in Kirkuk and the organization is known for its strong ties with Turkey.