Commemoration event for YJA guerrilla Dîdar Harun in Hanover
A commemoration event for Dîdar Harun took place in the Kurdish community center in Hanover in the presence of her relatives. The YJA star fighter who fell in the Zap resistance in June had joined the guerrillas from Germany.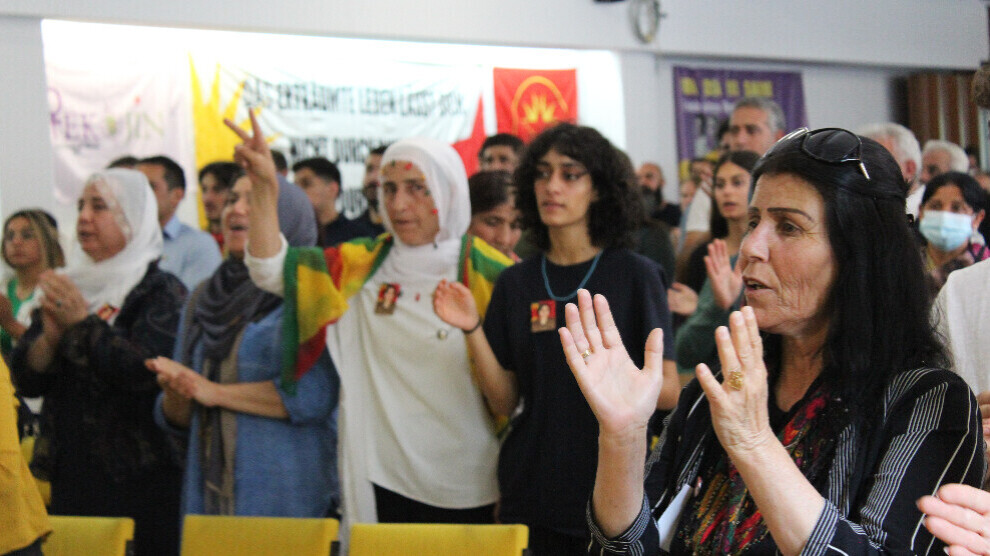 A commemoration event for Dîdar Harun took place in the Kurdish community center in Hanover. The female guerrilla fighter YJA Star died last June in the fight against the Turkish invasion in South Kurdistan together with Özgür Memyan and Zemanî Rojhat, members of the People's Defense Forces (HPG). The guerrilla unit had launched resistance on the west wing of the Zap Front days earlier.
Numerous people from Hanover took part in the funeral service, which was organized jointly by the movement of militant young women (TekoJIN), the Kurdish women's movement in Europe (TJK-E) and the Association of Relatives of the Fallen and Disappeared (KOMAW). The program began with a minute's silence for all those who died in the liberation struggle and ended with the slogan "Şehîd namirin" (The dead are immortal).
Serhado: Essential role of youth in the liberation struggle
Representatives of the organizations gave speeches and acknowledged the role of Dîdar Harun, who had joined the guerrillas from Germany, in the fight against the occupation of Kurdistan. The connection with the ideals of the fallen was particularly emphasized. Among the guests at the event was the well-known rapper Serhado, who also said a few words. He reported on his personal experiences with Dîdar Harun, whom he had known since childhood through a family relationship, and described his feelings when hearing of her death. "The Kurdish youth in Europe has an essential role to play in our liberation struggle," said Serhado.
Speech by Cemil Bayık about Dîdar Harun
After the artist's speech, a video of interviews conducted with Dîdar Harun in the mountains of Kurdistan was shown. It also featured scenes showing her singing. The mourners then watched a video together with a speech by Cemil Bayık, co-chair of the Executive Council of the Kurdistan Community of Societies (KCK), about the life and work of Dîdar Harun among the guerrillas.