Catalonia prepares for recognition of North and East Syria
The autonomous region of Catalonia is preparing to recognize the Autonomous Administration of North and East Syria. Government parties and the opposition have presented a draft resolution to this effect to parliament.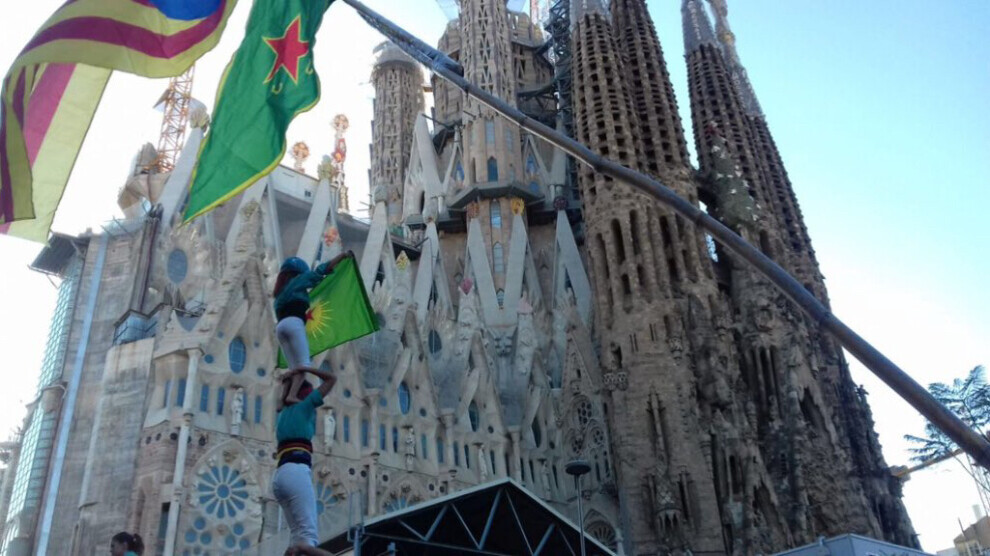 On July 19, on the ninth anniversary of the Rojava Revolution, a draft resolution was presented in the Catalan Parliament to recognize the self-rule of northern and eastern Syria and to show solidarity with the region. The motion is supported by both the government and the opposition and therefore promises to be successful.
The draft resolution, written by the governing parties Escuerra Republicana and Junt Per Catalunya, the left Popular Unity Candidacy, CUP, and the opposition left-wing alliance Junt per Catalunya, highlights the difference in the situation in northern and eastern Syria as opposed to the other parts of Syria. It is titled "A draft resolution on Catalonia's commitment to the reconstruction of Kurdistan."
"Internationalist solidarity" between Catalonia and northeastern Syria
The draft resolution makes particular reference to the coexistence of different ethnic and ideological identities in the grassroots model of democratic confederalism. This model of communalism will create a peaceful solution in the Middle East, it says. At the same time, the resolution highlights the role of women's liberation in the Rojava revolution and emphasizes the "strong internationalist solidarity" between Catalonia and the Autonomous Administration of North and East Syria. The motion diplomatically recognizes the autonomous administration and establishes the development of institutional links.
"Strengthen solidarity network"
The resolution goes on to say that the aim is to promote a network of solidarity of organizations, civil society and the citizens of Catalonia in supporting the reconstruction of the region and the care of migrants in northern and eastern Syria. It also calls on the government of Catalonia to create an institution composed of different administrations, organizations and civil society to develop this network of solidarity.
A first in Europe
Eyyüp Doru, a long-time representative of the Kurdish movement in Spain, explained that the idea of such a motion had already been raised during talks with the speaker of parliament and the parliamentary presidential council in June. Following these talks, a parliamentary delegation from Catalonia visited the Autonomous Administration on June 22. Deputies Lulia Regovat and Robin Wagensberg and Barcelona City Councilor Laura Breeze were part of this delegation. The motion has now been presented in Parliament on the symbolic date of the Rojava Revolution. In the likely event that the motion is approved, this represents a first in Europe and another diplomatic breakthrough for the Autonomous Administration. Doru stated that this would allow for official institutional cooperation between the Autonomous Administration and Catalonia. Similar initiatives are underway in the Basque Country and Valencia, he said. The fact that parties of different political orientations support the motion will have a positive impact on future decisions, he added.
RELATED NEWS: