British MP calls for an end to Turkey's assault on Afrin
British Labour Party politician Joan Ryan called on Theresa May and Boris Johnson to make urgent representations to their Turkish counterparts, to end Turkish military's assault on Afrin and prevent a potential humanitarian crisis.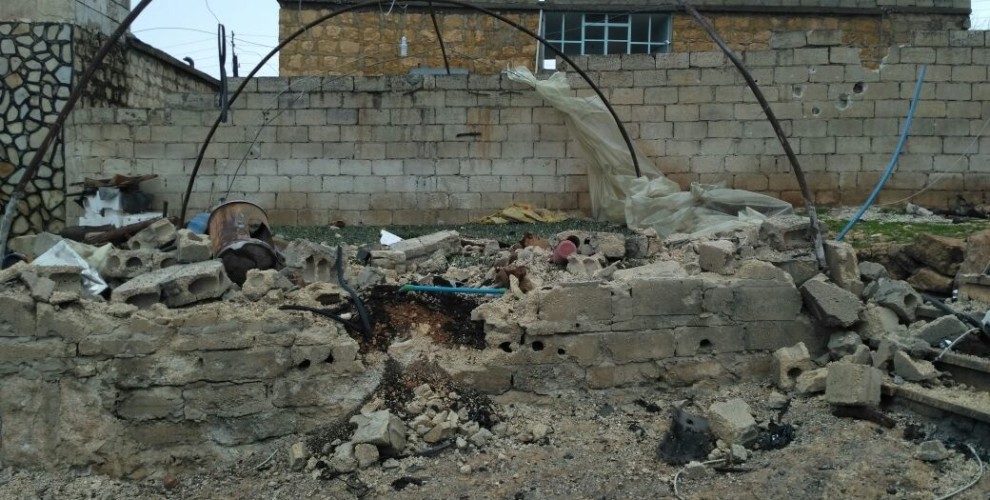 British politician Joan Ryan, Member of Parliament for Enfield North, sent an appeal to Prime Minister Theresa May and Foreign Secretary Boris Johnson regarding the Turkish military's assault on Afrin and to express her serious concerns about the deterioration of the security and humanitarian situation for the Kurdish community in the area.
Ryan said the following in her appeal to the Prime Minister and Foreign Secretary;
"This is an appalling attack for which there can be no justification.
As the representative of a constituency with a vibrant Kurdish community, I have been contacted by residents who are deeply concerned for the safety of their family and friends in the Afrin region.
As you are aware, the Turkish military launched Operation Olive Branch on the Afrin region on Saturday 20 January. After six consecutive days of shelling the Syrian Observatory for Human Rights has reported, at the time of writing, that 32 civilians have been killed, alongside dozens of fighters from the Kurdish People's Protection Units IYPGj. With the Turkish military marching into the region and President Erdogan's announcement that this offensive will be followed by an attack on the city of Manbij, the death toll is only expected to rise.
Foreign Secretary, as you said during your joint press conference with the US Secretary of State, Rex Tillerson, on Monday 22 January, "the Kurds have clearly been instrumental in taking the fight to Daesh". Their victories in range, Manbij, Kobane as well as their liberation of Sinjar, which helped to save the Yazidi community, dealt major, strategic blows to the terrorist group.
However the Kurdish people have paid a terrible price for their bravery. Thousands have died in the fight against Daesh and millions more have been displaced and driven from their homes.
Therefore, what urgent representations will you both make to your Turkish counterparts to end the assault on the Kurdish people in Afrin?
What assessment have you made of the humanitarian situation of the Kurdish community in the area?
What immediate work will the Government undertake with its NATO, EU and UN partners to avert a potential humanitarian crisis in the region?"