Barzani's visit to Turkey triggers reactions
Nechirvan Barzani's visit to Turkey has triggered discussion and reactions in Southern Kurdistan and Iraq.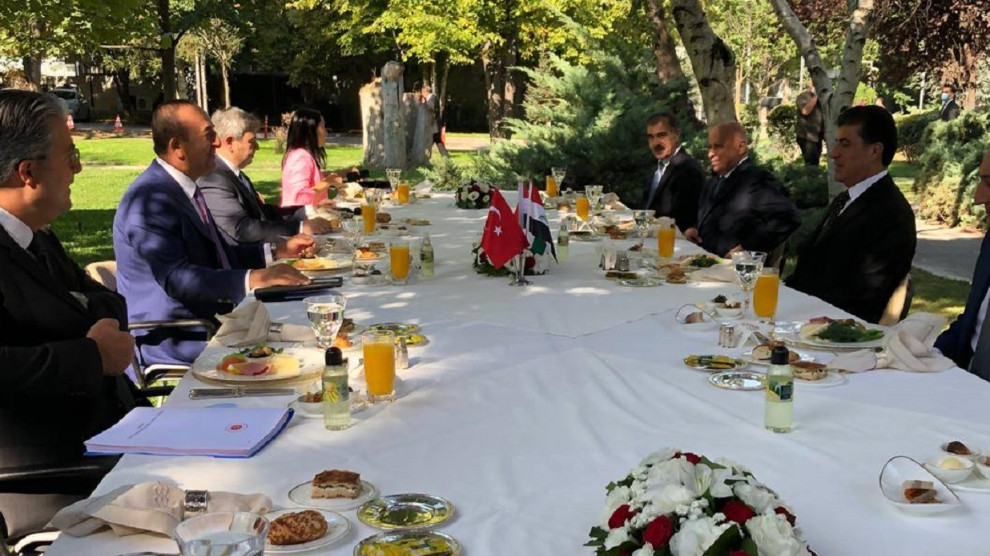 Although it was not on the program at all, Nechirvan Barzani, the president of the autonomous region of Southern Kurdistan (Northern Iraq) suddenly visited Ankara on Friday with a delegation. The fact that the spontaneous visit led to meetings with Turkish Foreign Minister Mevlüt Çavuşoğlu and then with President Recep Tayyip Erdoğan has triggered a debate in Iraq and Southern Kurdistan.
Official statements by the Southern Kurdistan parties Gorran, PUK, Komeleya Islami or Yekgirtuya Islami have not taken place, but individual parliamentarians and politicians have expressed their views in online networks. The main criticism was that the vice presidents, who belong to the Gorran and PUK parties, were not part of the delegation. Concerns were also expressed about what was discussed during the visit in connection with the agreement between Turkey and Nechirvan Barzani on attacks against the PKK.
Besides Nechirvan Barzani the delegation consisted of Fevzi Heriri, Kerim Şengali, Sefin Dizeyi and Felah Mustefa. None of them is close to the KDP chairman Masoud Barzani or the head of government Masrur Barzani. This fact points to internal contradictions. In the digital networks, the suspicion has been expressed that Massoud Barzani, who represents another wing within the KDP, and his son Masrur could find another excuse to visit to Turkey themselves in the coming period. Political observers assume that Erdoğan is trying to profit from the conflicts in the Barzani clan.
Reactions of Iraqi parliamentarians
Nechirvan Barzani's visit to Turkey also met with criticism from members of the Iraqi parliament. Shiite deputies interpret the visit as meaning that Barzani traveled to Ankara to inform the Erdoğan government about the content of the talks held in Baghdad with French President Emmanuel Macron. In doing so, the KRG president is said to have broken the Iraqi law.
Meanwhile, Kurdish MPs have announced that Barzani's visit to Turkey will be taken to the Iraqi parliament at a time when the Turkish state is conducting daily air strikes in Iraq, killing civilians. Member of Parliament Hoşyar Ebdullah said: "People are killed in the daily bombings. With this visit it is pretended that nothing happened. This is a great disrespect to the victims".
Serkewt Shemseddin, another Kurdish Member of Parliament, said he will ask in parliament about the purpose of the visit.