Armed men try to break into the apartment of HDP MP in Ankara
Two gunmen posing as " plainclothes police" tried to enter the apartment of HDP politician Tülay Hatimoğulları. The MP publicized the incident at a press conference in Ankara where the incident took place.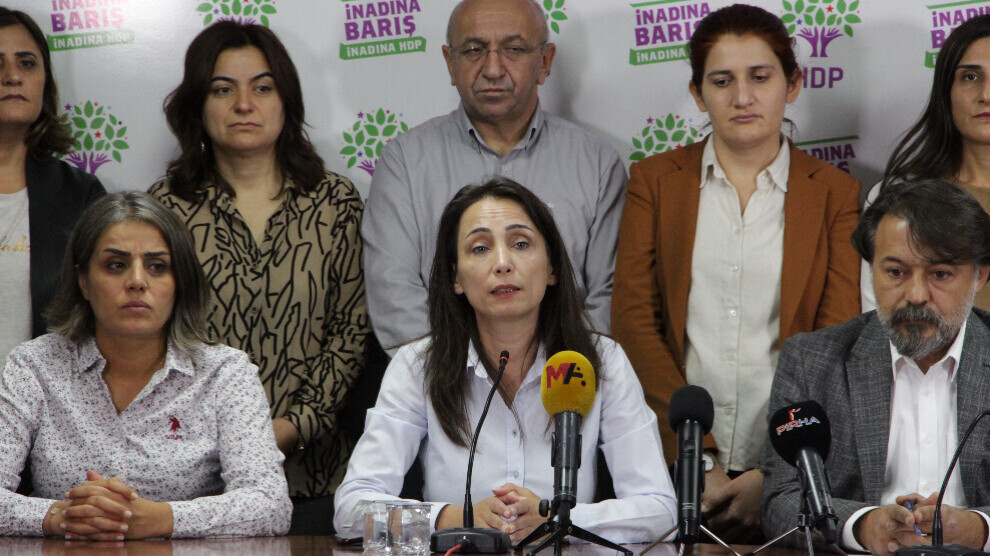 The deputy co-chair of the Peoples' Democratic Party (HDP), Tülay Hatimoğulları, narrowly escaped an attack. Two gunmen posing as "civilian police" attempted to enter the HDP politician's apartment on September 24. The deputy made the incident public at a press conference on Tuesday attended by many HDP deputies and the party's Women's Council.
Hatimoğulları told the following as to what she has been through: "Last Friday, two men who introduced themselves as "plainclothes police officers" tried to gain access to my apartment. When the doorbell rang, I looked through the peephole and I did not open the door. They knew we were inside. Again and again they shouted 'We are plainclothes police' and pressed against the door and on the bell. So I said, 'I'm a deputy, no policeman or anyone else can just come into my apartment, I'm not going to open the door and I'm going to notify the police department.' They insisted that I open the door. They repeatedly shouted that they were plainclothes police. This lasted for several minutes. Meanwhile, I reached my party friends. We called the police. As a result, they went down the stairs and left the building, walking towards Esat Dörtyol."
Hatimogullari said that she had contacted the police, the prosecutor's office and the parliamentary presidency.
"They will not force us back"
The prosecutor's office tried not to accept the complaint, Hatimoğulları said and continued, "My lawyer went to the prosecutor's office. There were about seven or eight prosecutors there. But the prosecutor did not accept the complaint. The prosecutor on call simply claimed that he was not the prosecutor on duty. Only after he presented his duty roster to the prosecutor did he accept the complaint. To the police, we said if there are any developments, they should let us know. We have a strong suspicion because five days have now passed since the incident and there is still no satisfactory explanation."
Hatimogullari stated that this incident cannot be viewed as an isolated event: "Those who think they can use something like this to build pressure on the HDP and its members are gravely mistaken. We have immunity as deputies, but if attempts are made to enter the home of a deputy of this country in such a way, and this incident cannot be uncovered on the busiest street in Ankara, it increases doubts. This repression will not set us back, they cannot intimidate us."