ANF correspondent Murat Kuseyri passes away
We mourn the death of our correspondent Murat Kuseyri. After a long and serious illness, the Sweden correspondent passed away in Stockholm at the age of 66.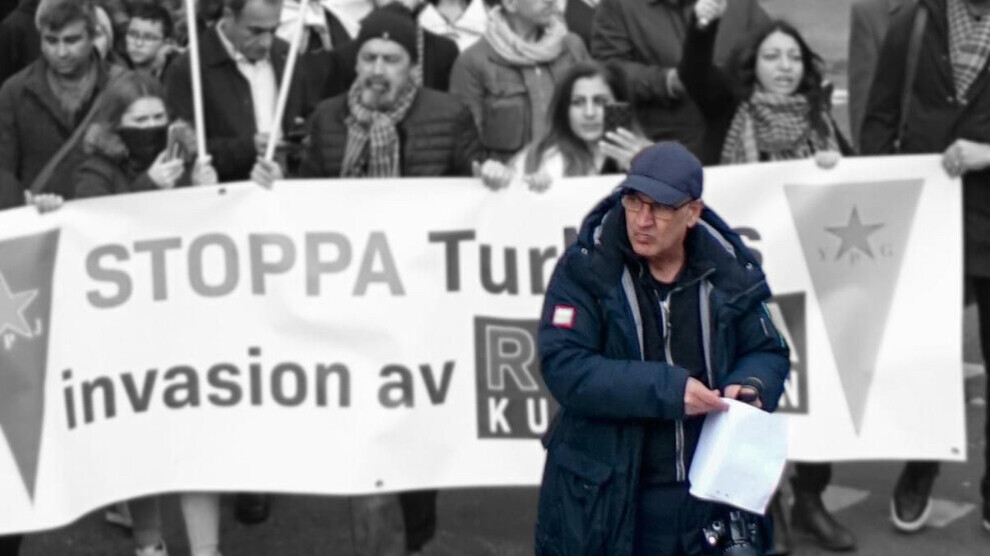 Journalist Murat Kuseyri succumbed to brain tumor early this morning in Stockholm hospital. Kuseyri was born in Adana and was an important part of the Kurdish media landscape. He wrote for ANF, Evrensel, Yeni Özgür Politika and many other critical media formats. After the September 12, 1980 coup, he was indicted in a trial as a member of the Marxist-Leninist TDKP and has lived in Sweden since the early 1990s.
During his European exile, he continued to follow developments in his homeland and reported from Scandinavia. Due to his serious illness, he had to interrupt his press work some time ago.
The socialist worked as a volunteer for many years. According to Evrensel, Kuseyri refused a funeral ceremony and released his organs for donation.