Al Nusra Front will hand over Idlib to Turkey: Commander
Al Nusra Front will hand over Idlib to Turkey and Syrian people should stand up against this plot, Jaysh Al-Thuwar commander Halaf Muhammed said.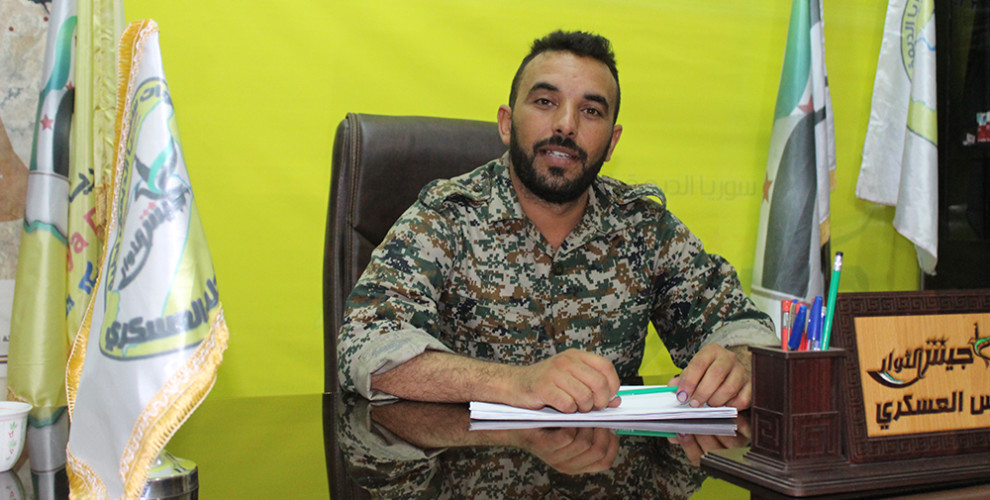 Halaf Muhammed (nom de guerre Dijwar) fought against Assad regime, ISIS, Al-Nusra Front and Turkish supported gangs throughout Syrian civil war. Now he is a commander of a Syrian opposition group, Jaysh Al-Thuwar (Army of Revolutionaries). Muhammed was taken captive by Al Nusra and survived brutal tortures by the group.
Muhammed says they reject the Astana agreement which divides Idlib into three parts and called the move a plot against Idlib.
Speaking to ANF, Muhammed wowed to liberate Idlib and said that Jaysh Al-Thuwar is preparing for an operation against Turkish supported gangs and Al Nusra.
"They met in Astana. They are now dividing Idlib into three parts. One part will be invaded by Turkey, the other part will be given to the regime. The people of Idlib didn't forget Turkey's promises to liberate the city. But now Turkey is on the opposite side and has betrayed the opposition who fought against Assad regime. We don't care about the decisions made in Astana. We, as Jaysh Al-Thuwar reject them because we think it's a plot" Muhammed said.
Muhammed thinks that Al Nusra Front will hand over Idlib to Turkey without fighting. He called on all Syrians to stand up against this plot and said: "the democratic Syrian forces should frustrate this."
After Astana talks in mid-September, Russia, Iran and Turkey announced to have agreed "to allocate" their forces to patrol the zone covering the opposition-held Idlib province and parts of the neighboring Latakia, Hama and Aleppo regions.
Groups led by Jaysh Al-Thuwar rejected the deal and wowed to fight against the plan.