Afrin protest in German Consulate in Crete
The German Consulate in the island of Crete, Greece was raided by a group protesting Turkey's Afrin operation.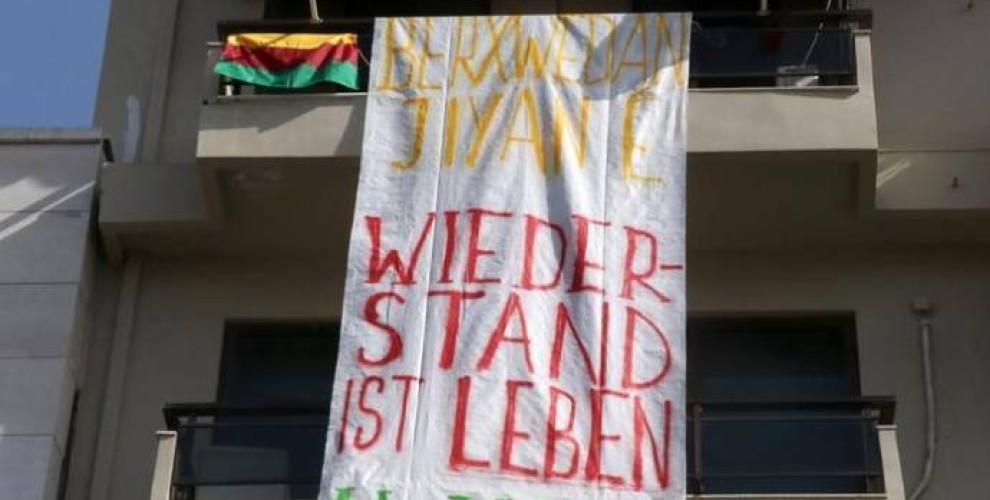 A group protesting the Afrin operation the Turkish Armed Forces (TAF) have continued since January 20 entered the German Consulate in Heraklion in Greece's Crete island.

German Foreign Ministry issued a statement and said the unidentified persons who entered the Consulate have caused significant material damage, and that police have been notified of the matter.

An official from the Greek police spoke to Reuters and said some 10 people with covers over their faces entered the Consulate building at around 09.30 in the morning. The group hanged banners reading "Resistance is Life" and "Solidarity with Afrin" in Kurdish, German and Greek from the balcony of the consulate building.

A police spokesperson the AFP cites as a source said, "A group entered the consulate and took down the frames on the walls, then put up the banners in their place. Then they left."

GREEK PRESS: MESSAGE TO ERDOĞAN
The daily Greek newspaper Ekathimerini cited sources in Cretan press and published an article that says the protesters took the German flag from the consulate. AFP's police spokesperson source avoided commenting on the claims that the protesters took away the German flag in the consulate.

Local press said there were no guards in the consulate at the time of the incident and that the protesters sent messages to the Turkish Embassy in Athens and to Turkish President Recep Tayyip Erdoğan through the fax numbers and the e-mail of the German consulate, who wasn't in the building at the time.

NO DETENTIONS
Nobody was injured in the incident and the AFP has reported that there have been no detention related to the protest.