Afrin: Portraits from a besieged city
Despite continuing Turkish attacks and genocide politics people of Afrin refuse to leave their city. "We are here. We are not going anywhere" residents say.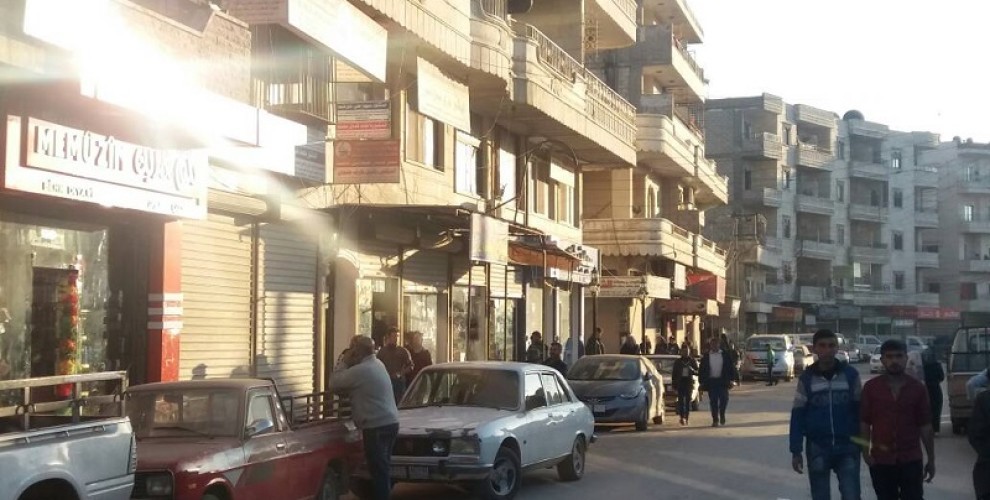 The genocide and invasion attacks of Turkish state entered the 52nd day. The population of Afrin city center rose because of the refugees who had to leave their homes after Turkish bombardment. Turkish state continues to bomb with warplanes and artillery units, defying the ceasefire declared by the United Nations Security Council.  
In contrast to Turkish propaganda of "YPG barres civilians from leaving Afrin", civilians take refuge in the city. Residents say that Turkish propaganda is aimed to legitimatize massacres towards the civilian population. The communes are trying to supply needs of the refugees. Two or three families live in each house in the city. Some are living in tent cities set up by Afrin canton.
After Turkish state targeted Meydanke Dam, which is the only source of drinking water in the canton, water problem emerged in the city. Now the water is supplied from the old wells. Tanker trucks distribute the water to the neighborhoods of the besieged city.
Rewser Hesen is a canton official and we met him as he and municipality workers brought water to Hareta Melayi street.
"We are getting through hard times but we will overcome. Turkish state wants to empty Afrin. But we are here and ain't going nowhere. New refugees come to the city every day but together with our people we solve all the problems" he says.
We saw that some families live in construction sites, in houses which are complete, with no windows or doors.  
Selwa Resho is from Cestele Muxtar village. His son was martyred in a fight with the gangs. His family shares an uncomplete flat with 3 other families. 20 people live under the same roof.
"We won't leave our land," Resho says. "Where will we go if we do? Yes, there are difficulties. We have no electricity, no water. We couldn't take anything with us to bring here. But we won't leave our land.
Shirin Hemude who lives in another construction site said that they share a flat with 33 people but despite that they won't leave Afrin.
When we arrive at Newroz Square we saw a convoy of buses moving slowly in the traffic. We jump on a bus and asked where they are going. They were going to welcome the people from other towns of Northern Syria who came to support the resistance in Afrin.
Xelef Ineha is one of the newcomers. 
He says that the Turkish state wants to invade Syrian territories and said "In Syria, we Arabs, Kurds, Assyrian, Durzis live together as brothers. Turkey aims to destroy our unity with the invasion of Afrin. The Syrian state doesn't fulfill its responsibilities. It remains silent against the invasion. But as people of Syria we reject the invasion".