Afrin people in Shehba protest Turkish occupation of their land
Protests against the occupation of Afrin by the Turkish military and allied jihadists, are spreading.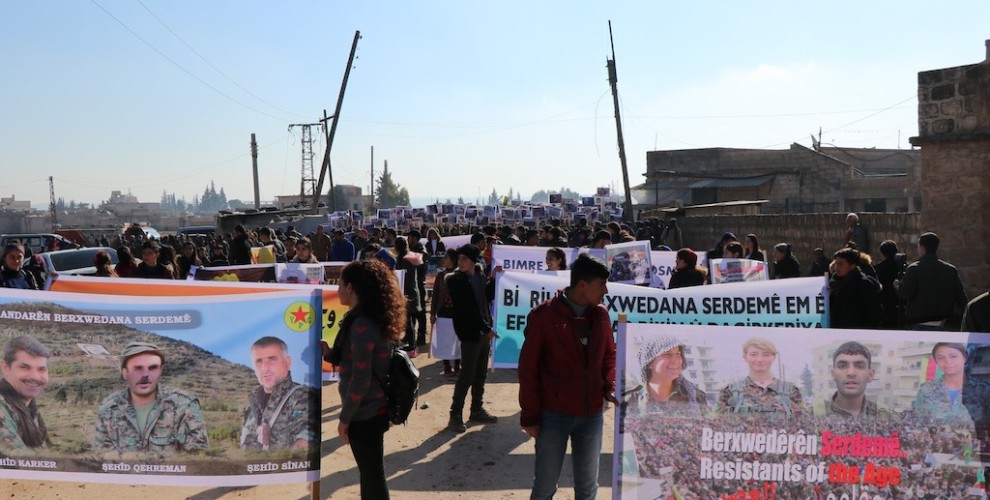 People of Afrin who had move to the neighboring Shehba Canton in March last year, have taken to the streets today to protest the occupation of their land by the Turkish state and allied mercenaries, to mark the first anniversary of the launch of occupation attacks.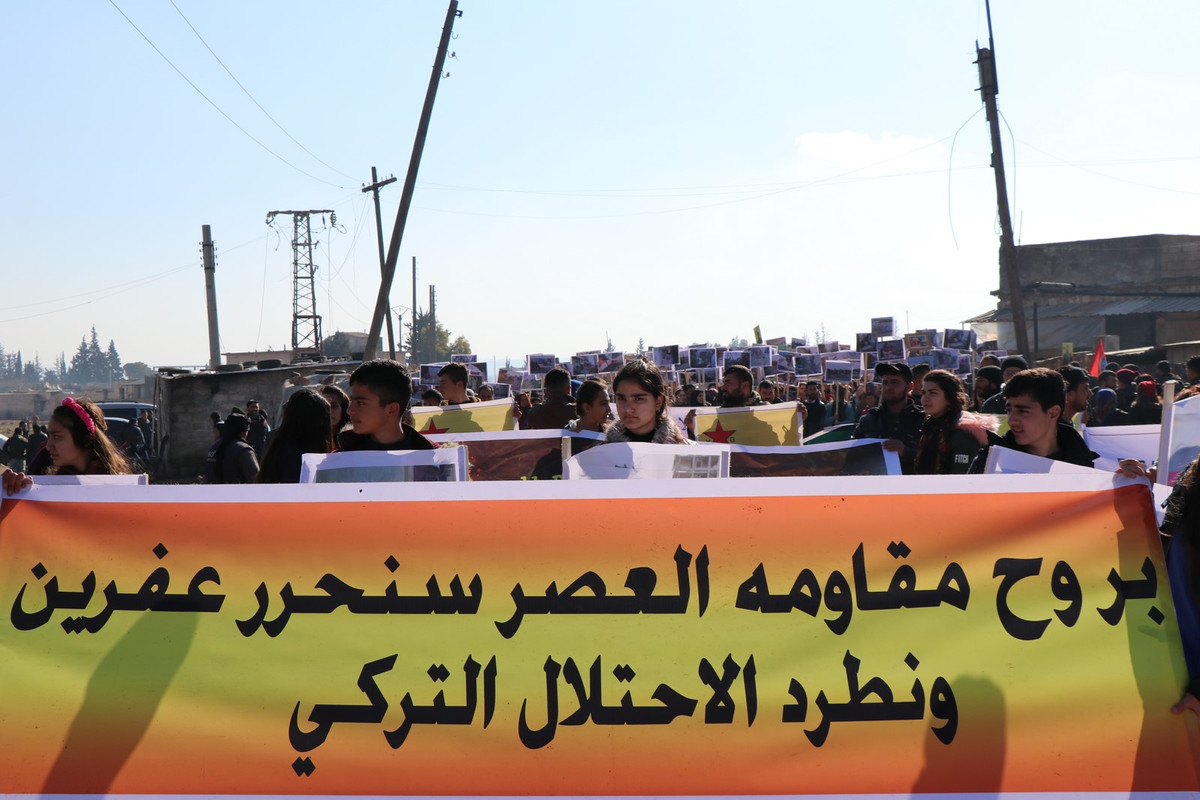 Thousands of people from Afrin and Shehba, hundreds of thousands across North and East Syria and all around the world are taking to the streets today to protest the Turkish state and saluting the resistance.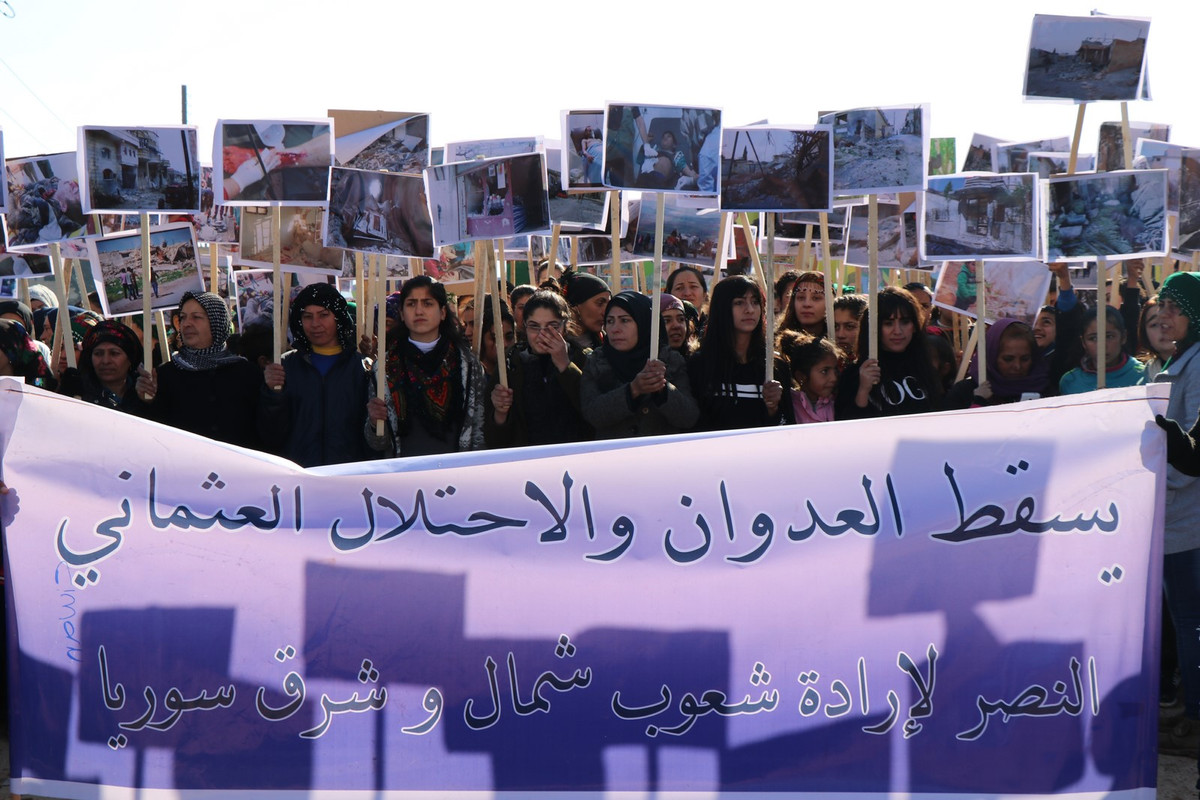 "AFRIN WILL BE LIBERATED, WE WILL RETURN HOME"
The demonstration is taking place under the motto "Let's Liberate Afrin and End Turkish Occupation with the Spirit of Resistance of the Age'. All shops and businesses in the canton are closed today as people are joining the march in masses.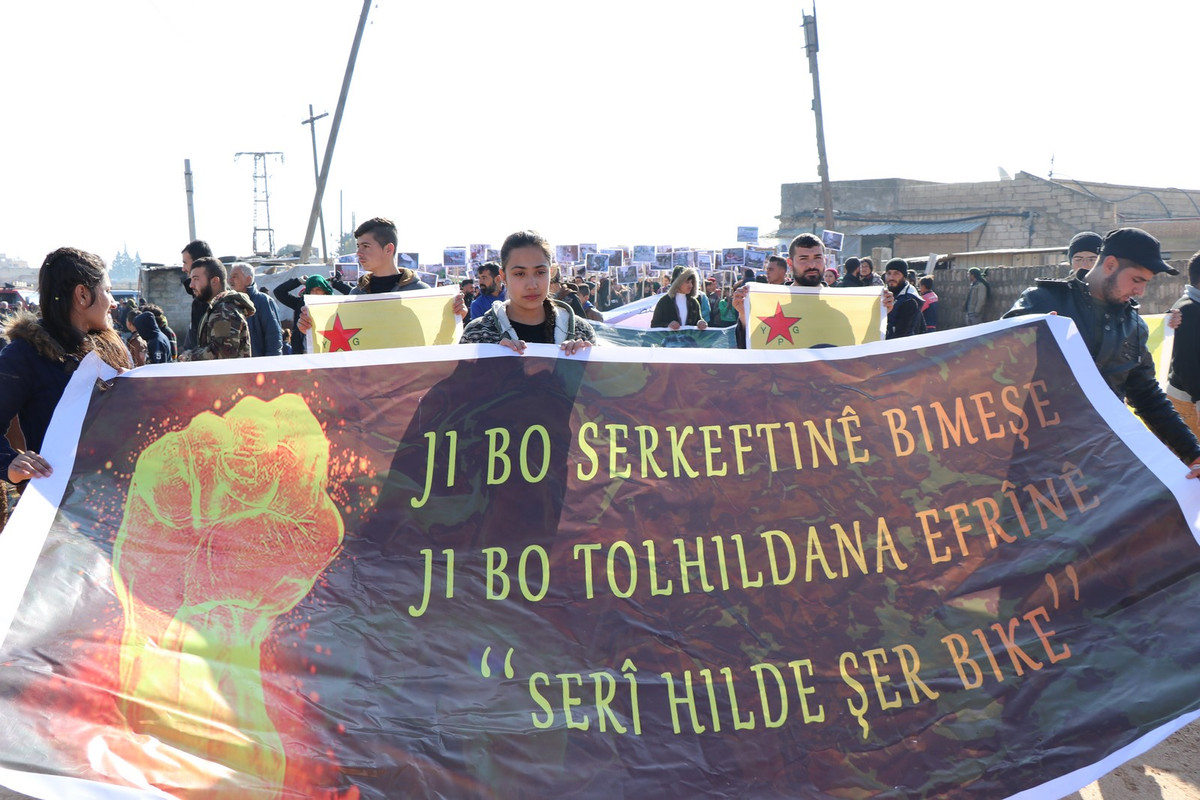 People give the message that they are ready to continue their resistance, and that they will return to their Afrin with the liberation of their land.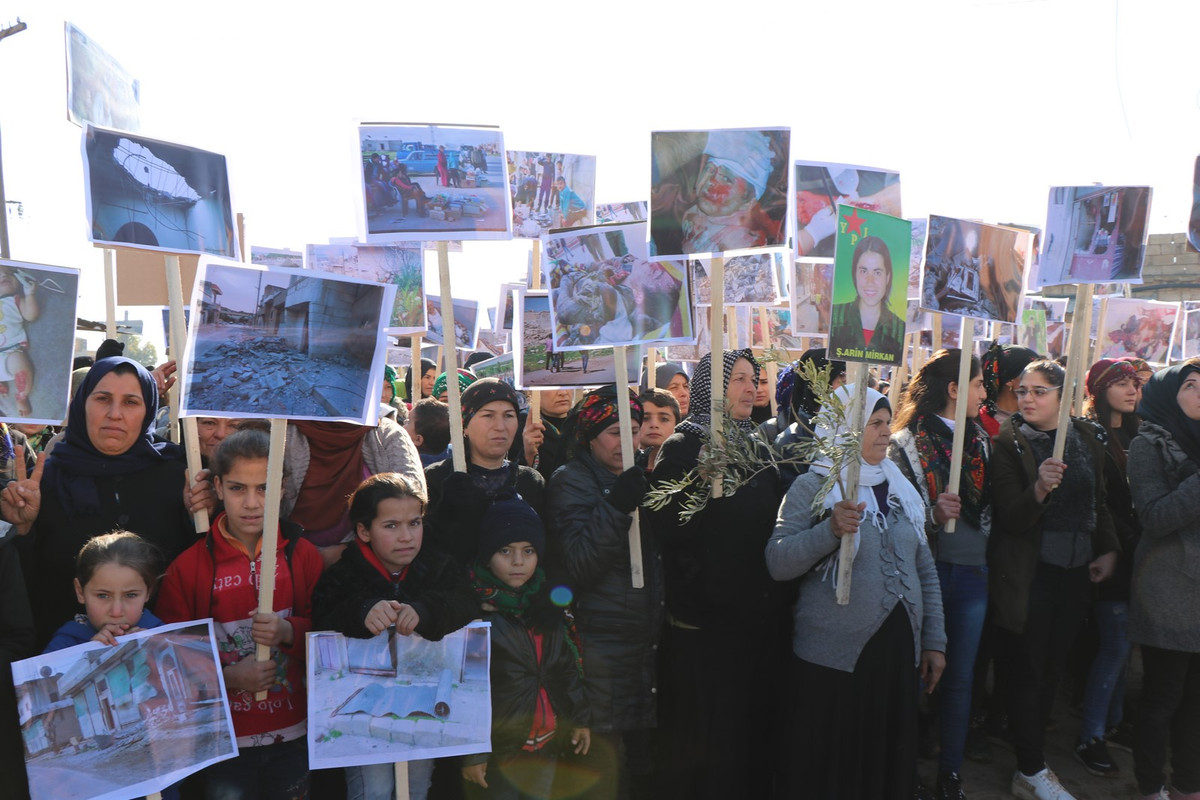 The march is staged in Ehdas district of Shehba. People are carrying photographs of the victims of Turkish massacres in Afrin, as well as posters of fighters Barîn, Avesta, Îlan, Karker, Qehreman and Sîpan who fell as martyrs in actions of self-sacrifice, and photos depicting the destruction in Afrin.
The march continues.