Afrin demonstrations in Europe, Australia and Canada
Protests in support of the resistance of Afrin took place yesterday in several Swedish cities as well as in Australia, Canada and Kiel.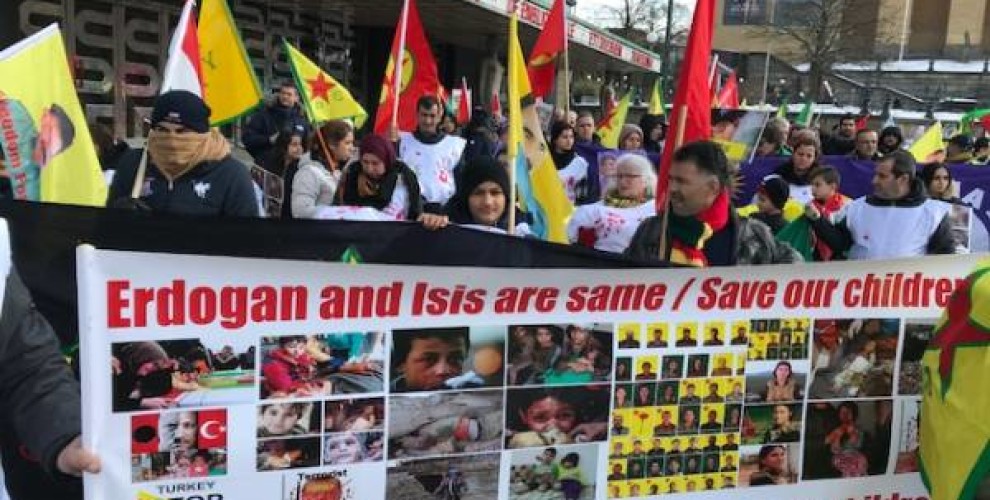 In Malmö despite a ban, a demonstration took place in the station with banners reading "Condemn the occupation by Russia and Turkey" and "Long live the resistance of Afrin". In Gothenburg, hundreds moved through the city center. The protest march was led by women and children in red-painted shirts to point out the women and children murdered in Afrin. Posters said: "Erdoğan and the ISIS are the same, terrorist Erdoğan." Also in Helsingborg a demonstration with about 100 participants took place.
In Sydney, Australia, a crowd gathered in front of the opera house, answering with the call of the Kurdish Democratic Society Center, together with representatives of political parties and civil society organizations. On behalf of the Socialist Alliances, Susan Pierce said: "The United Nations, the US, the EU, and the Government of Australia must not be silent on the massacres perpetrated against the Kurdish people in Afrin."
In Toronto, Canada, Kurds and internationalists blocked traffic. The Kurdish People's Council of Toronto said that the people of Afrin were facing a massacre and that they would now go on the streets permanently.
Kiel also hosted a large demonstration by Kurds and internationalists. The action was supported by various left-wing parties from Germany and Turkey. In particular, the collaboration between the German state and Turkey was condemned.