Activists in Toronto protest Turkish regime
A march was held in Toronto as part of the "We will defeat fascism together" campaign launched by the European Democratic Forces Union (ADGB).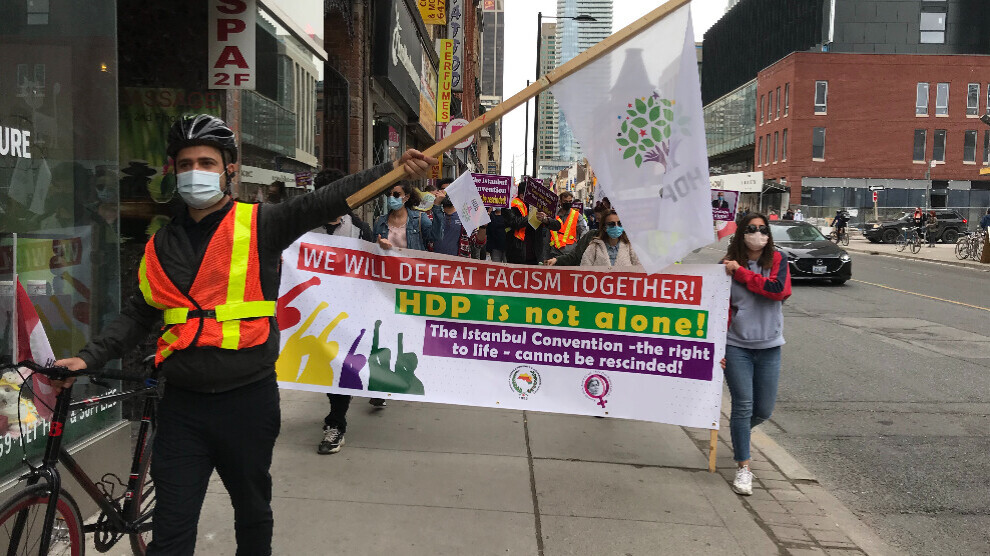 Turkish state fascism was protested with a march in the city center of Toronto. The action was promoted by the Toronto Democratic Kurdish People's Assembly.
The march went from Bloor Square to Dundas Square and saw the strong participation of members of the Toronto Kurdish Democratic Peoples House.
Activists exposed the attempt by the Turkish regime to ban the HDP and condemned the arrest of deputy Ömer Faruk Gergerlioğlu and the decision to withdraw from the Istanbul Convention.
Hundreds of leaflets were handed out during the march which ended in a rally with music and dance.