Activists in Stuttgart protest Turkish invasion of South Kurdistan
A demonstration against the Turkish invasion of Medya Defense Areas in South Kurdistan took place in Stuttgart.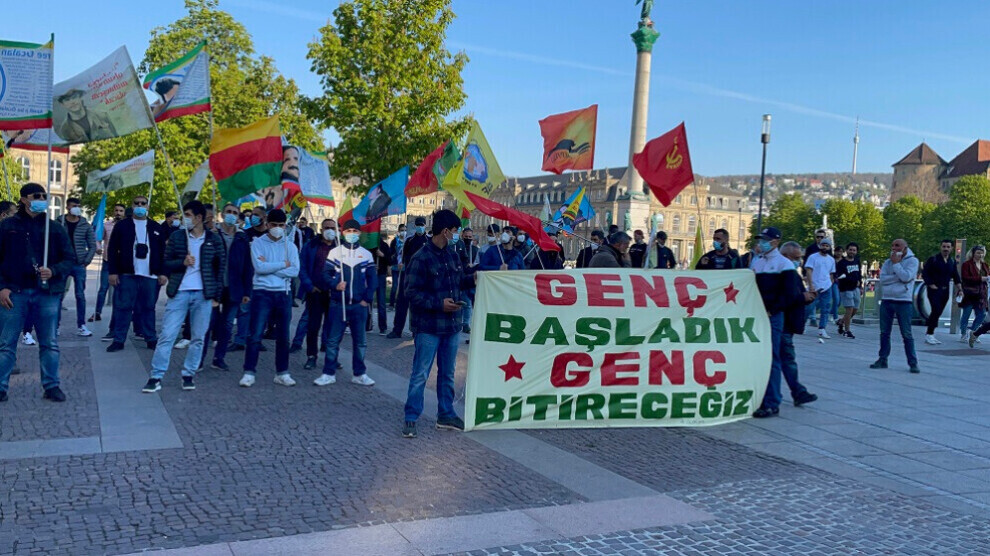 After the defeat it suffered in the South Kurdish region of Gare, the Turkish army launched a new, large-scale invasion operation on Medya Defense Areas on 23 April. Guerrilla have put up a fierce resistance to this operation and the Turkish army is suffering heavy losses.
Meanwhile, protests against this new Turkish war of aggression are taking place around the world. Activists protested against the Turkish aggression in many German cities, including Berlin, Saarbrücken, Mannheim and Frankfurt.
In Stuttgart, the Revolutionary Youth Movement (TCŞ) and the Movement of Fighting Young Women (TekoJIN) promoted a demonstration in the city center of the capital of the Baden-Württemberg state.
The rally began with a joint memorial for the fallen guerrillas. Police attempted several times to prevent activists from marching. Due to the determined stance of the protesters, however, the march was finally able to get through. Activists thus marched through the streets of the city under the slogan "Long live the guerrilla resistance".