Activists in Rome protest Turkish attacks against Kurdistan
Activists in Rome protested the Turkish state's invasion attacks on Kurdistan lands and the KDP's partnership in the occupation.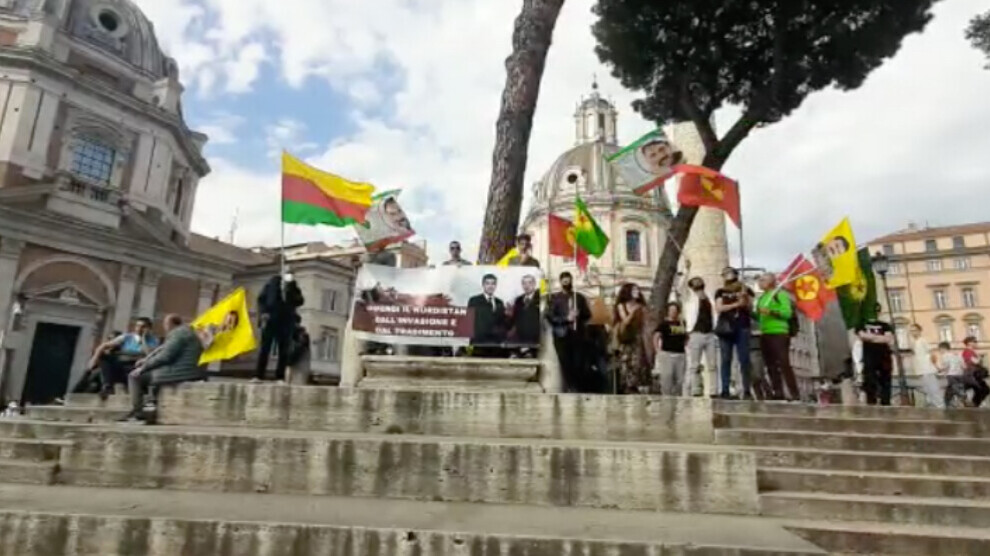 The Ararat Social Culture Association organized the protest against Turkish attacks on Kurdistan on Saturday.
The statement made on behalf of the association underlined that the Turkish state had been trying to occupy the Medya Defense Zones for a long time, but faced fierce resistance from the guerrillas.
Pointing out that the Turkish state is now turning to guerrilla areas in partnership with the KDP, the statement said that the Kurdish people and their friends will stand against this invasion wherever they are.
The slogans "Bijî Serok Apo", "Freedom for Kurdistan" and "Murderer Erdogan" were frequently shouted during the action.