Activists in Düsseldorf protest Turkish attacks against South Kurdistan
A group of people from Kurdistan gathered in front of the Düsseldorf central train station to protest the joint invasion attack of the Turkish state and KDP against the guerrilla-controlled Medya Defense Areas.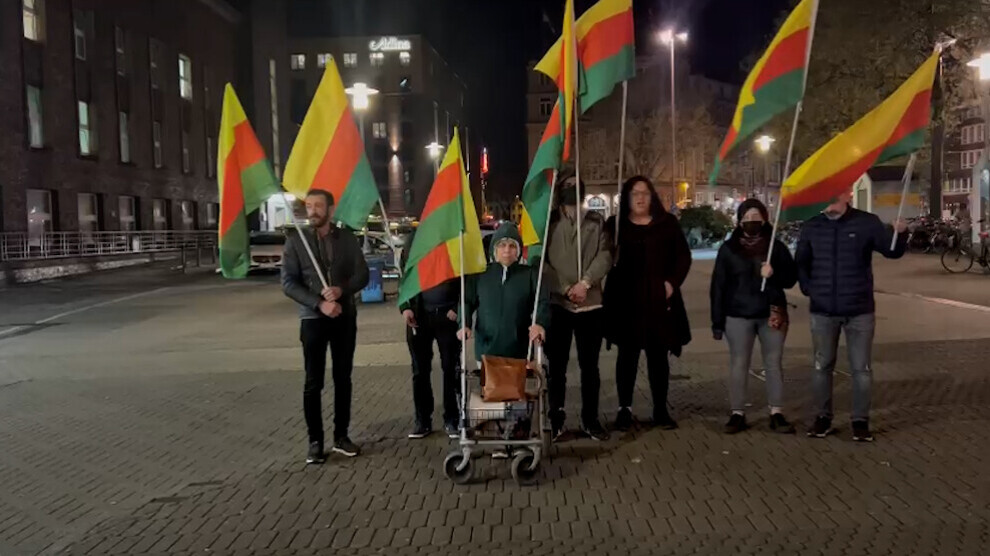 The Turkish state and the KDP launched a new invasion attack on Medya Defense Zones.
A group of people from Kurdistan got together in Düsseldorf following the call of KCDK-E and TJK-E, to condemn the invasion attacks and called for a protest meeting to be held in front of Düsseldorf Hauptbahnhof at 5 pm today.