Activists in Bremen protest Turkish attacks and use of chemical weapons against Kurds
The Turkish state's invasion attacks in Kurdistan and the use of poison gas against the guerrillas were protested in Bremen.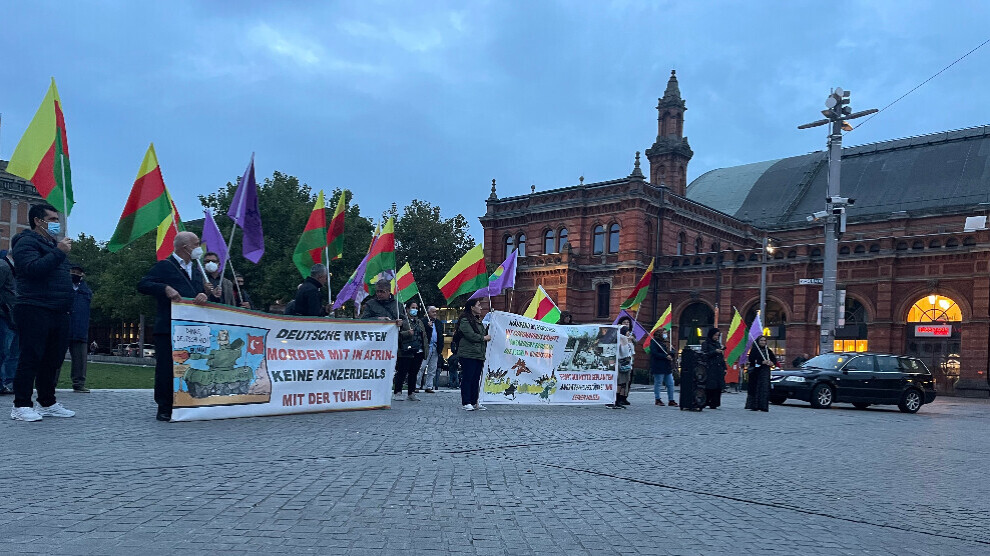 A protest was held in Bremen against the use of chemical gas targeting the HPG guerrillas during the invasion attacks carried out by the fascist Turkish state.
Kurds gathered in front of Bremen Hauptbahnhof on Thursday night to protest the use of banned weapons.
Activists said that all states, especially Europe, remained silent against the crimes carried out by the invading Turkish state.
Activists said that the AKP-MHP fascism, which is on the verge of destruction, wants to achieve its ambitions of occupation in Kurdistan in this way, and called on everyone to react against these crimes.