Activists in Amed hospitalized after ending their fast
The deputies and activists who have ended their hunger strikes today have been hospitalized.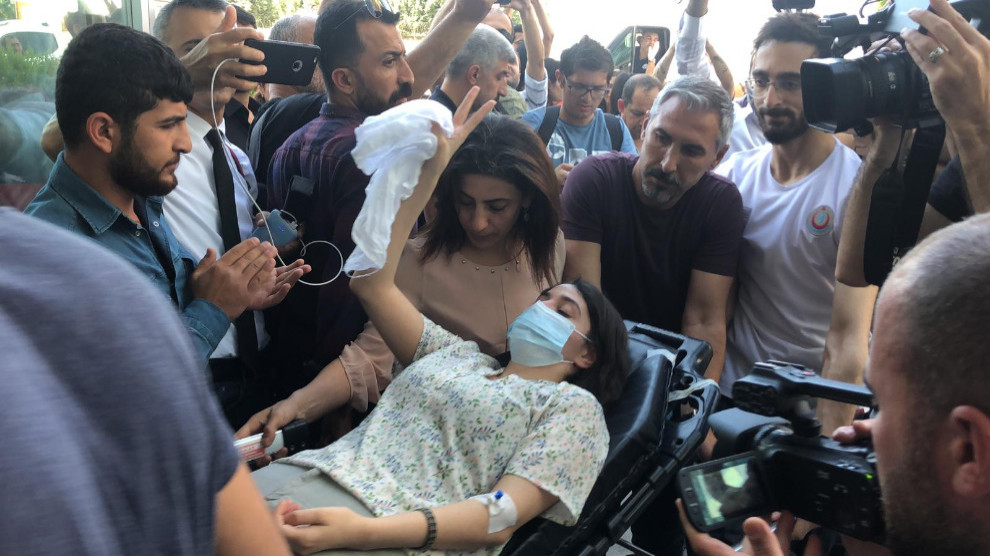 Activists partaking in the massive hunger strike and death fast action demanding the end of the isolation of Abdullah Öcalan, have ended their fast today following the call of the Kurdish leader.
HDP MPs Dersim Dağ, Tayyip Temel and Murat Sarısaç, as well as activists Sevcan Yaşar and Sedat Akın, who were on indefinite hunger strikes in Amed (Diyarbakır) have also ended their actions.
The hunger strike activists have been taken to Memorial Hospital where they will be examined and treated.