Action in Rome to protest AKP's seizure of HDP-run municipalities
An action was organised in Rome to protest the AKP-MHP regime decision to appoint trustees to the HDP-run municipalities of Amed, Mardin and Van dismissing the democratically and freely elected mayors.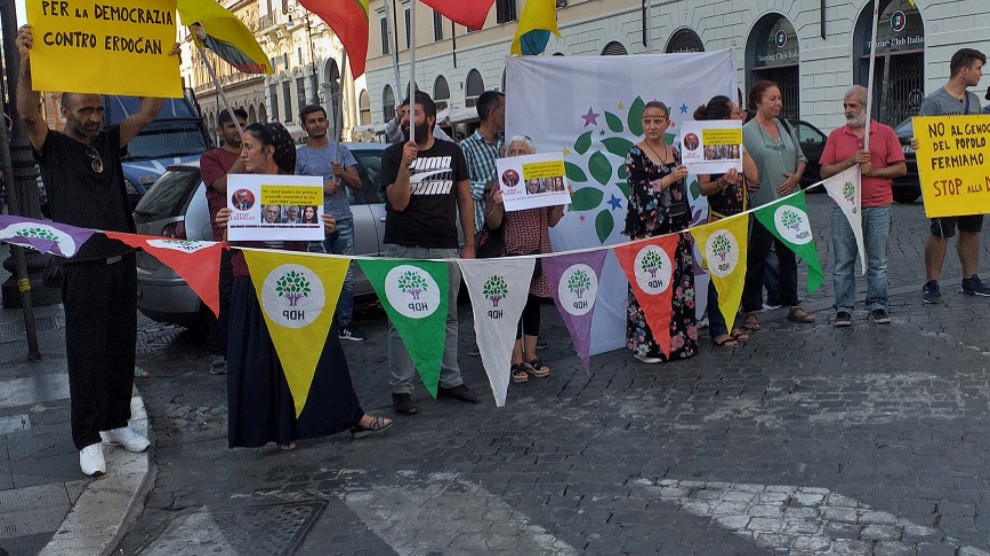 Kurds and their friends organised a protest in one of the busiest street in Rome to protest the seizure of the HDP-run municipalities on 19 August.
Leaflets were handed out to people, while activists chanted slogans such as "Biji berxwedana HDP", "Biji berxwedana gele Kurd", "Biji Serok Apo", "Kurdistan will be the tomb of fascism ".